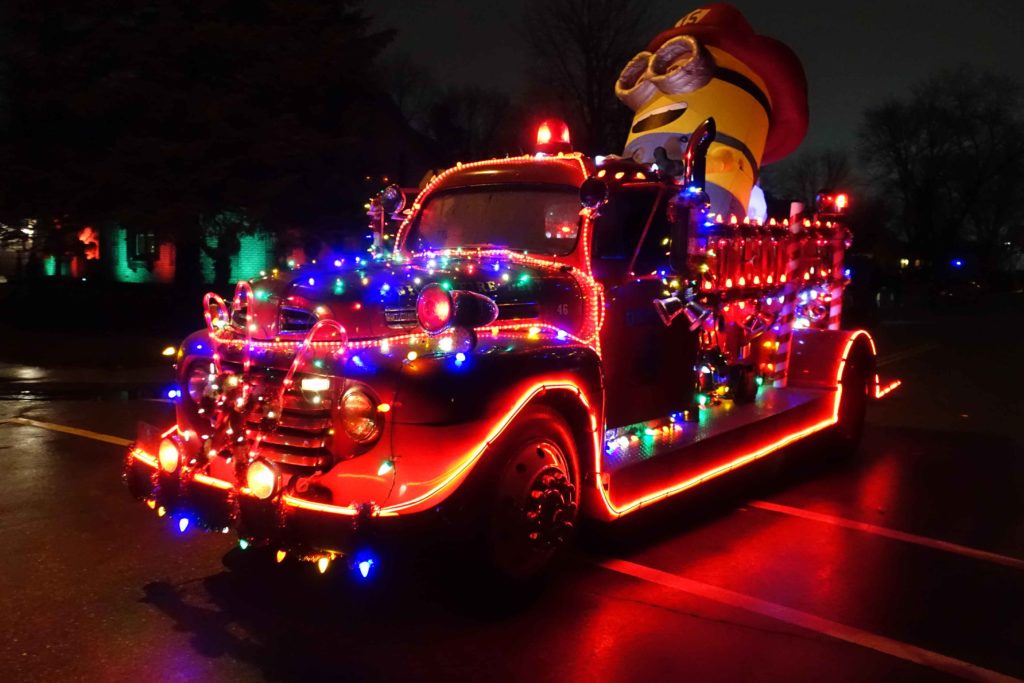 We have a situation with one of our Brownsburg residents. A family has a child that has special needs with service dog. Last week they went to see Santa at a place in Indianapolis and were denied access to Santa because of the service dog. He was crushed.
We can't solve all the world's problems, but when we can make a difference we will step in. Tonight Santa will make a special run on a fire engine to bring some needed healing and some holiday cheer to this young child.
We will be going live when Santa arrives on the story at 7 pm on Facebook. Education on service dogs. This dog is named Ryan, named after a police officer killed in the line of duty.
" It was an honor to be able to help bring a little Christmas joy to our friend Tyler.
A special thank you goes out to Santa for helping us pull off this last minute visit! " — Brownsburg Fire Territory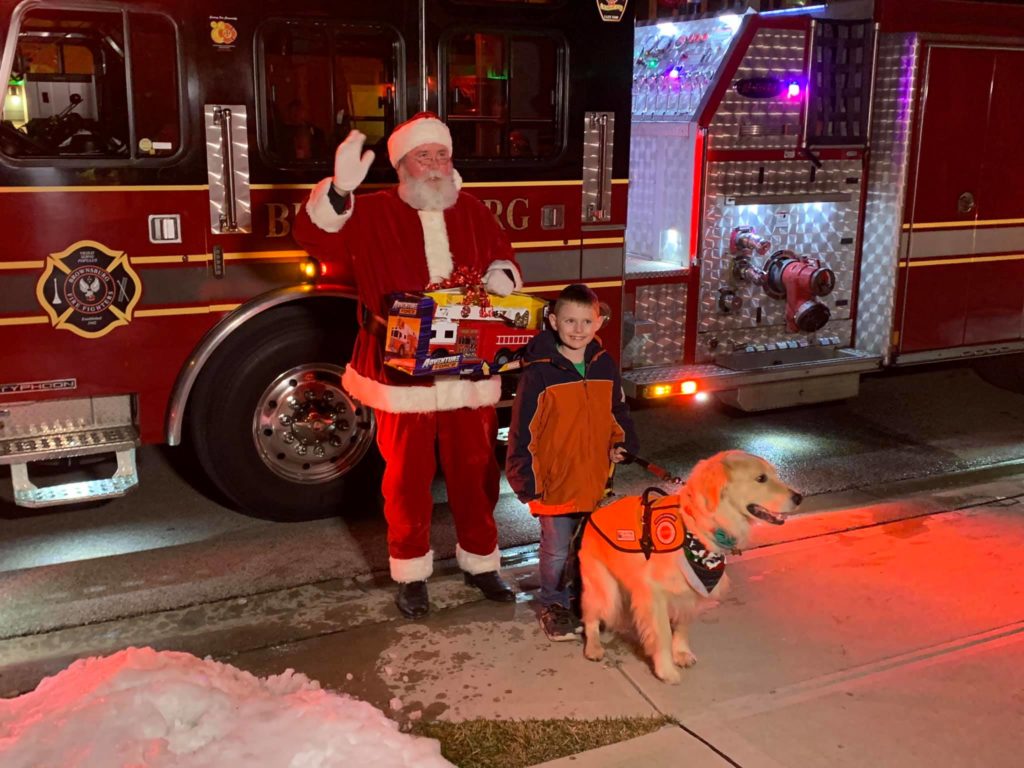 Tyler and Ryan say "Thank you everyone!"
His mom said he "Couldn't stop talking about it", all the next day!
---
This good deed was picked up by the national media!
Click in the link below:
https://www.foxnews.com/lifestyle/santa-service-dog-fire-department
This article went "down under" to Australia!
Again, thank you men and women of the Brownsburg Territory.
---

Brownsburg Fire Territory Facebook Page
Brownsburg Fire Territory Website
---
Content by the Brownsburg Fire Territory and The Editor
Updated 12/25/2019 10:15pm