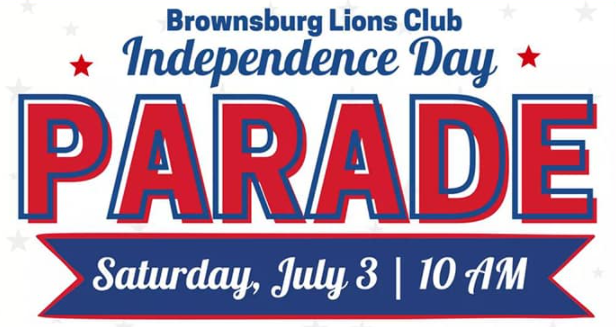 New Parade Route:
July 3rd – 10 a.m.
Parade begins at Brownsburg Highschool.
North on South Odell Street to Tilden Drive.
West on Tilden to South Green Street.
North on South Green Street to Enderly Avenue.
See Map Below: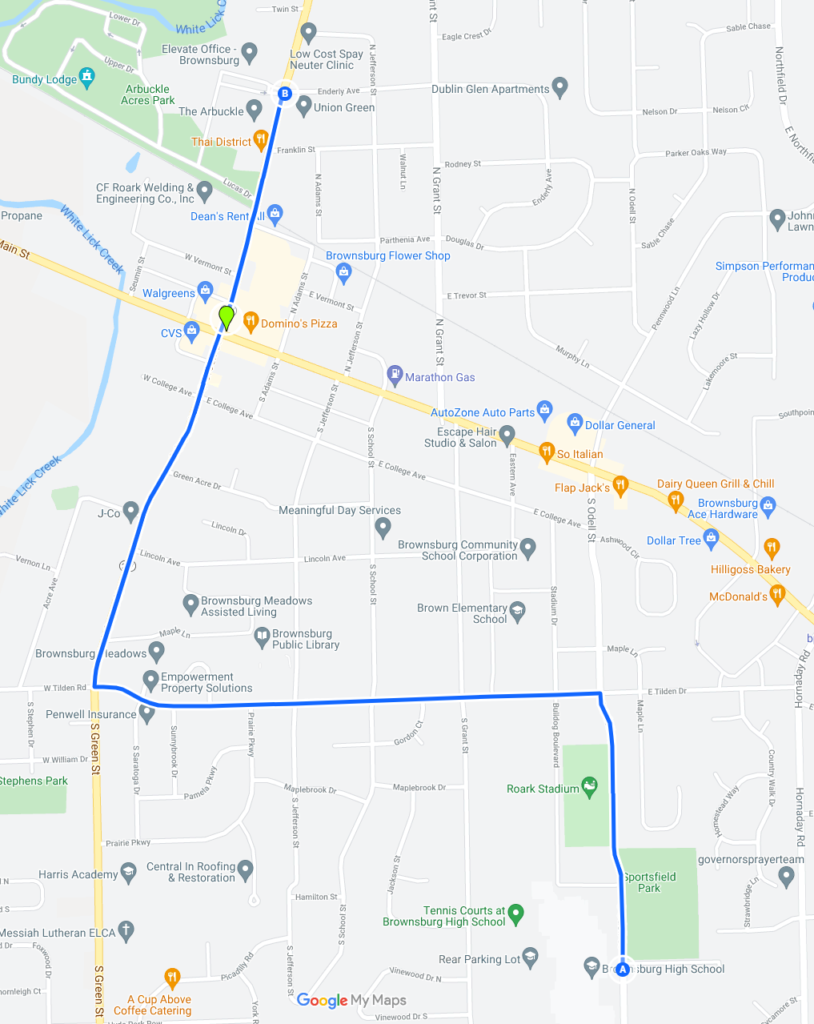 Remind the kids that candy will be thrown to the curb so they shouldn't run into the street!

---
F I R E W O R K S !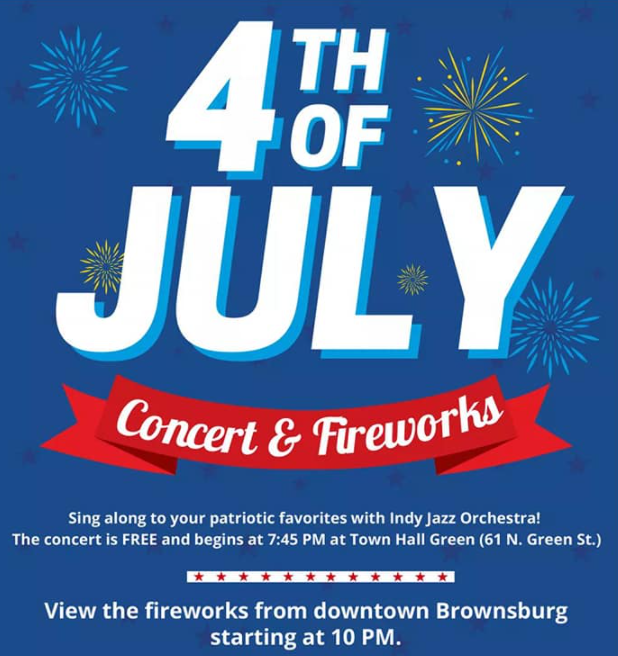 ---
Content Courtesy Website Brownsburg Lions Club

Facebook Page Brownsburg Lions Club