---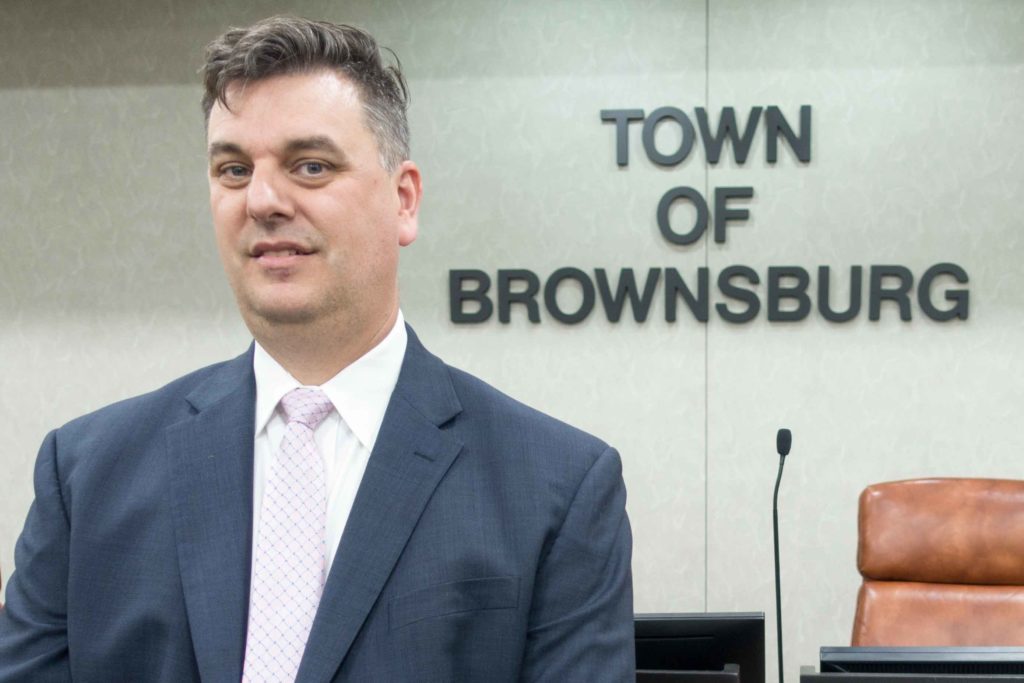 Jeff Eder Submits his Resignation Effective July 2nd
July 6th 2021
Travis Tschaenn Brownsburg Town Council President sent the following letter today to Town Staff:
"We wanted to let you know that Jeff Eder has submitted his resignation as Town Manager effective July 2nd, 2021 to pursue other career opportunities. We will continue to keep you all posted accordingly on next steps for the Town".
Thanks,
Travis Tschaenn
Town Councilman
Town of Brownsburg
---
Jeff Eder's career began June 3rd, 2019 as town manger with the Town of Brownsburg.
An agenda item has been added to the July 8th Town Council Meeting
13. TOWN COUNCIL ITEMS
13.1. Acknowledgment of Town Manager, Jeff Eder's Resignation and Authorization of the
Town Council President to execute all documents necessary to accommodate that process and Separation Agreement accordingly.
We at the Brownsburg Sentinel wish Jeff Eder the best going forward on his future endeavors. — The Editor
---

---
Content by: the Town of Brownsburg and The Editor