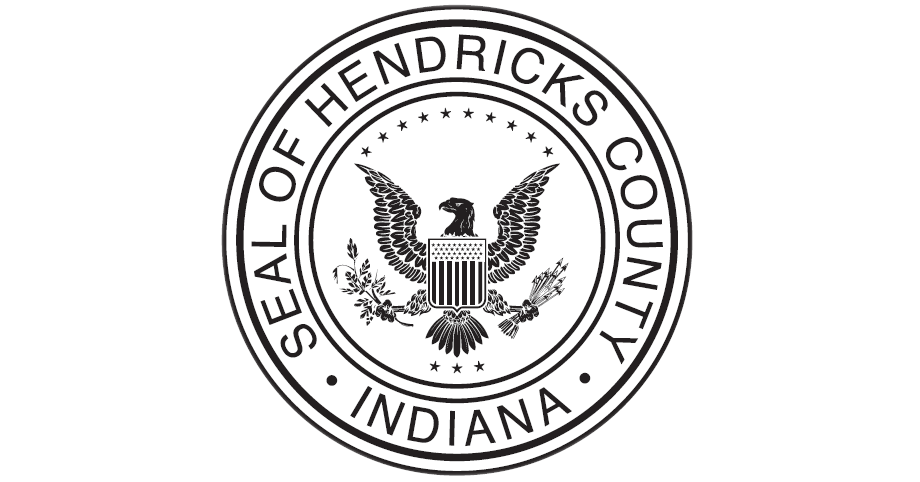 Hendricks County, with funding from the Federal Highway Administration (FHWA) and administrative oversight from the Indiana Department of Transportation (INDOT), will proceed with the Ronald Reagan Parkway Extension project. Phase 1A of this project will extend the parkway on new alignment from CR 600 N to CR 750 N (see below). The project was awarded for construction March 2023. Construction scheduled to begin Spring of 2023 and end in 2024. The project cost is nearly 38 mil dollars.

The project is a new roadway consisting of:
• Approx 1.6 miles in length
• (4) 12 foot wide travel lanes
• (1) 16 foot center median / turn lane
• (2) Retention Ponds
• (1) 10 foot Multi-Use path located on the east side of the parkway
• (1) CSX Railway Over Pass approx. .2 miles south of intersection with CR 700N
• Shoulders, curbs, gutters along the entire route as needed
• Modifications to existing roadways as needed
• CR 900 E. will be closed permanently from CR 600 N. to CR 750 N May 23rd

As a result of the extension of the Reagan Parkway announcement beginning Tuesday, May 23, CR 900 E. will be closed permanently from CR 600 N. to CR 750 N (see below).

The detour route, highlighted in orange on the map below, will follow N. Raceway Rd. to Maloney Rd. The red line depicts the road closure, and the purple line represents the future Ronald Reagan Parkway extension (see below).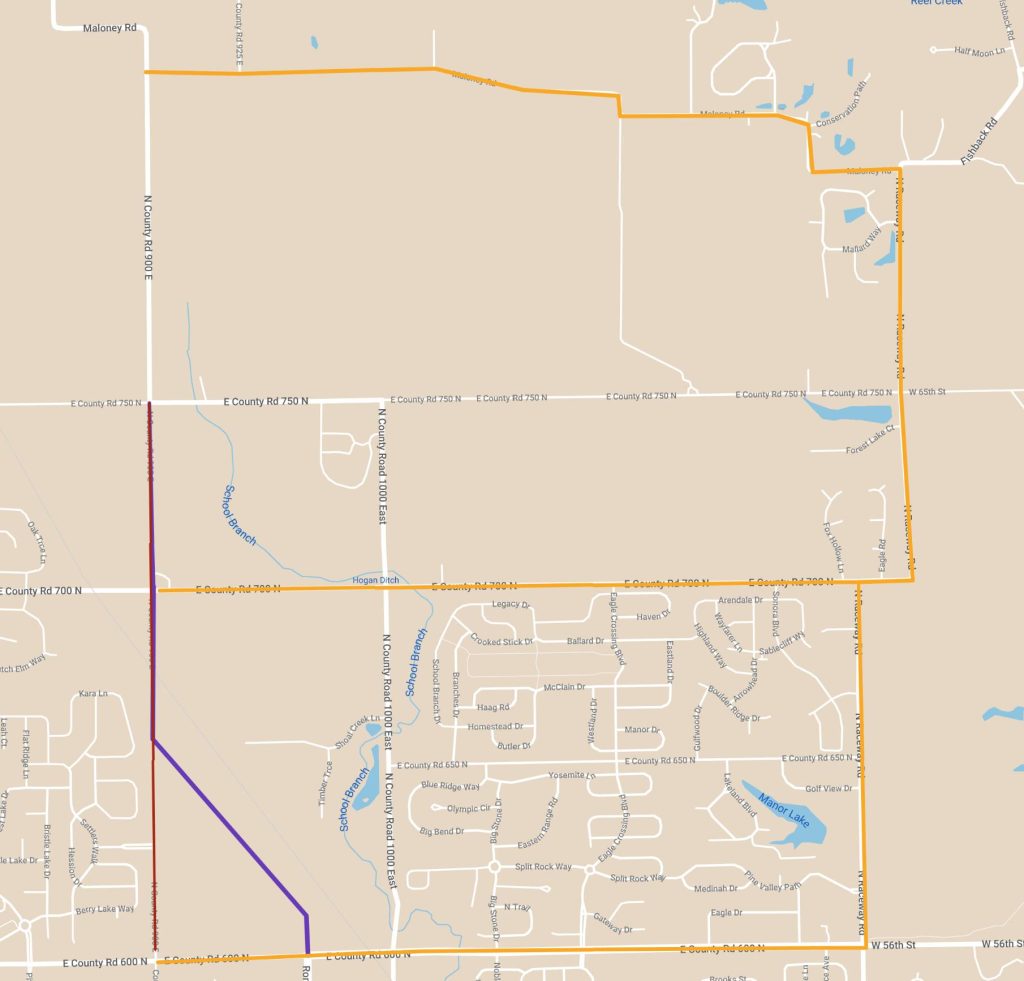 Phase 1B is designed to extend the parkway from CR 750 N to CR 1000 N. During a public hearing held Wednesday, May 10th, John Ayers Hendricks County engineer stated that right-of-way access for Phase 1B has been secured (see below). This project provides for removing the dog leg section from Maloney Road. Funding for constructing Phase 1B is being sought, but there are no current plans for construction.
Public Comments are Open until June 9th, 2023
Public comments regarding the project remain open until June 9, 2023. They can be submitted online >> CLICK HERE << scroll to the bottom of the page.
Comments may also be mailed, faxed, or submitted via e-mail to the address/fax number. The form is found at this link >> CLICK HERE <<.
Contact information for the engineer overseeing the project:
Scott Farrell
American Structurepoint, Inc.
9025 River Road, Suite 200
Indianapolis, Indiana 46240
Email: sfarrell@structurepoint.com
Fax: (317) 543-0270
Additional Information Regarding the Project is Found At:
For additional information regarding the Ronald Reagan Parkway extension project, visit https://www.structurepointpublic.com/ronaldreagan
The link above contains an informative 16 minute video which thoroughly covers the project and addresses many frequently asked questions.
Video Highlights
Time Topic
00:50 Project Team Introductions
02:06 Project Overview and Phrase Breakdown
03:55 Phase 1a Details
04:22 Phase 1a CSX Bridge Detail
05:30 Phase 1a Existing Roadway Improvements Detail
06:05 Phase 1a Cnty Rd 900 Closure and Results
06:20 Phase 1a Drainage Plans
06:53 Phase 1b Details
07:18 Phase 1b FAQ Drainage Issues Addressed
07:55 Phase 1b Maloney Road Dog Leg Removal
08:37 Phase 1a Detour Route
09:32 Phase 1a FAQ Detour Traffic Impact Addressed
11:00 Phase 1a National Environmental Policy Act (NEPA)
14:05 Phase 1a Environmental Process – Noise Impact Study
---
Please check have you received an invite to "LIKE" the Brownsburg Sentinel ?
Do you like our content? Please help us Grow!
---
Content via:
American Structurepoint
The Editor
Contact information for the engineer overseeing the project:

Scott Farrell
American Structurepoint, Inc.
9025 River Road, Suite 200
Indianapolis, Indiana 46240
Email: sfarrell@structurepoint.com
Fax: (317) 543-0270