On May 7th 2023 At 7:03 a.m.
Updated 2023/05/07-11:45am
Updated 2023/05/07 – 6:30pm
At a Glance:

• A lightning strike is suspected cause, firefighters contained the blaze to the roof.
• Classes are
CANCELLED
Monday for all Cardinal students.
• The chicks are fine and were relocated to an unaffected part of the school.


UPDATE: (2023/05/07 6:30pm)
BCSC has notified Cardinal families that out of an abundance of caution as they await air quality test results, school will be
CANCELLED
at Cardinal Elementary on Monday, May 8th. All other Brownsburg Schools are in session on Monday. (Delaware Trail operates on separate systems and is unaffected.)
The article continues:
Brownsburg Fire Territory Crews responded to the report of smoke coming from the roof of
Cardinal Elementary
. A first grade teacher that went to check on her chicks which had recently hatched, noticed the smoke prompting her to call 911. Crews worked quickly with other departments to extinguish the fire and minimize damage.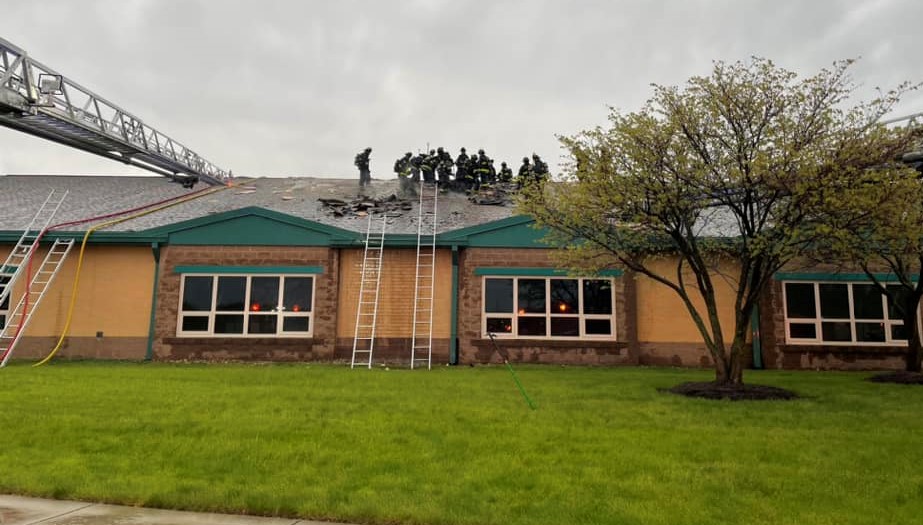 There were no injuries and no one was in the building.
The chicks were relocated to an unaffected part of the building and are doing just fine. The damage was confined the roof deck and only 8 classrooms were exposed to water damage.

Fire did not penetrate the building whatsoever. School officials will communicate plans for school on Monday as soon as their assessment is complete.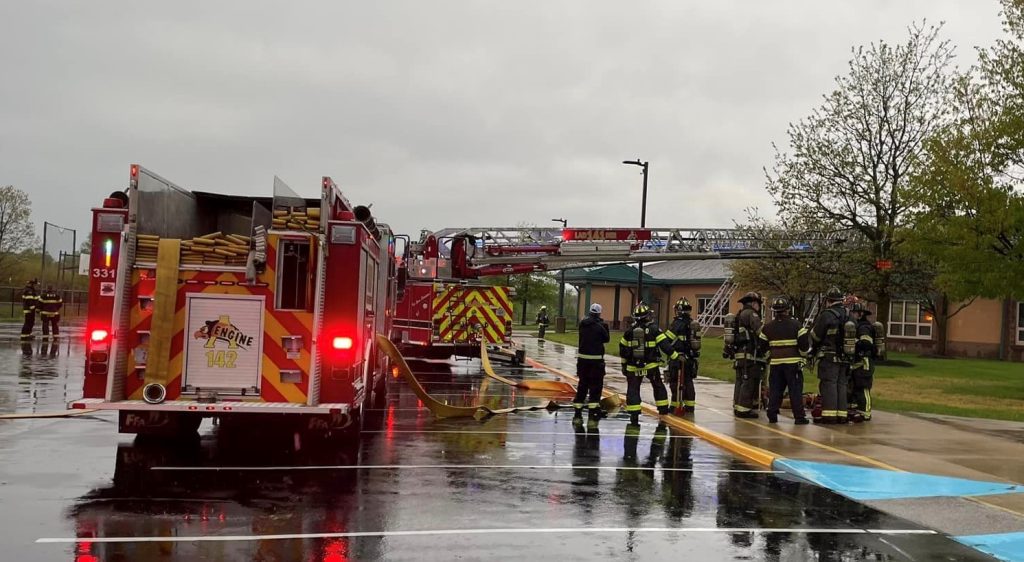 Fire crews attacked the fire from multiple sides of the building, BFT employed their drone to provide firefighters a more complete picture of the incident.
A third alarm was raised which resulted in total– 9 Departments, 32 pieces of equipment and approximately 85+ firefighters dispatched to ensure containment and suppression of the blaze.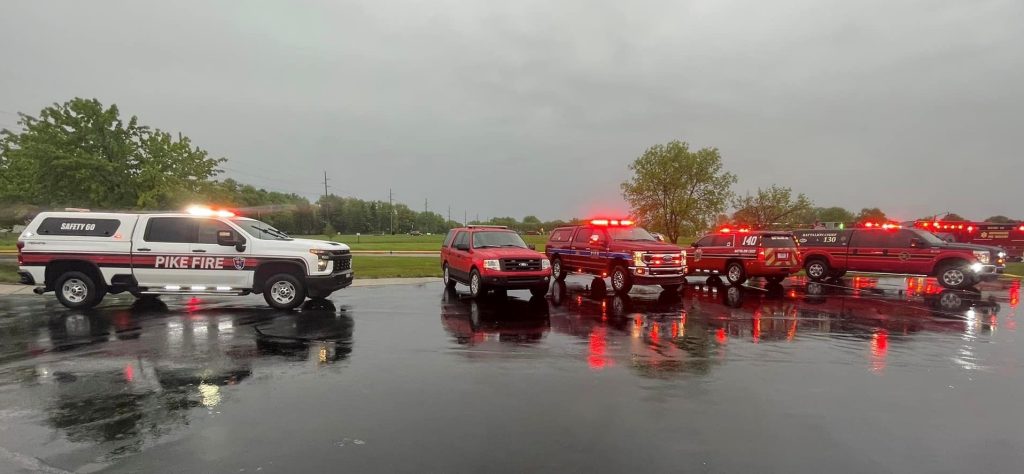 BFT thanks the following Fire Departments for their assistance:
Washington Township / Avon, Pike Township, Plainfield, Speedway, IFD, Pittsboro, Wayne Township, Whitestown, Danville.
The cause of the fire is unknown, a lightning strike is suspected. This article will be updated as information is released.
BFT is extremely thankful to the Teacher that went to check on the chicks and noticed the smoke prompting her to call 911.
Dr. Jim Snapp updated the public via twitter:
Good morning Cardinal families,
Early Sunday morning, there was a fire in the roof deck at Cardinal. Brownsburg Fire Territory and other local agencies responded to the scene and quickly extinguished the fire. At this time the fire was believed to be caused by a lightning strike. The fire was contained to the roof and there is no fire damage to classrooms. Any classroom damage was caused by water. BCSC staff is at Cardinal assessing the building and working to get things cleaned up. The water damage was contained to 1st grade and high ability classrooms. At this time we anticipate school will start on time tomorrow for all Cardinal students. We've identified new classroom spaces for students in 1st grade and high ability to have class tomorrow.
We will provide an additional update this afternoon to confirm that school will be in session.
---
Brownsburg Fire Territory report the chicks are doing just fine.
---
---

Please check have you received an invite to "LIKE" the Brownsburg Sentinel ?
Do you like our content? Please help us Grow!

---
Content via:
-Nina Powell, PIO Brownsburg Fire Territory
The Editor
Updated:
2023 05 07 11:45am – Video included, school starts normally
Updated:
2023 05 07 06:30pm – Cardinal School Closed May 8th, Updated responding personnel, equipment and department numbers.