Halloween is TODAY Monday, October 31, 2022.
Brownsburg Police Department is holding their Haunted Police Station from 6:00pm to 8:30pm at 31 North Green Street. The little ghouls and goblins will be able to safely walk across the street and visit the Brownsburg Fire Territory Main Station to frighten the firemen and women working their shift (see below). All other fire stations are receiving haunted visitors as well.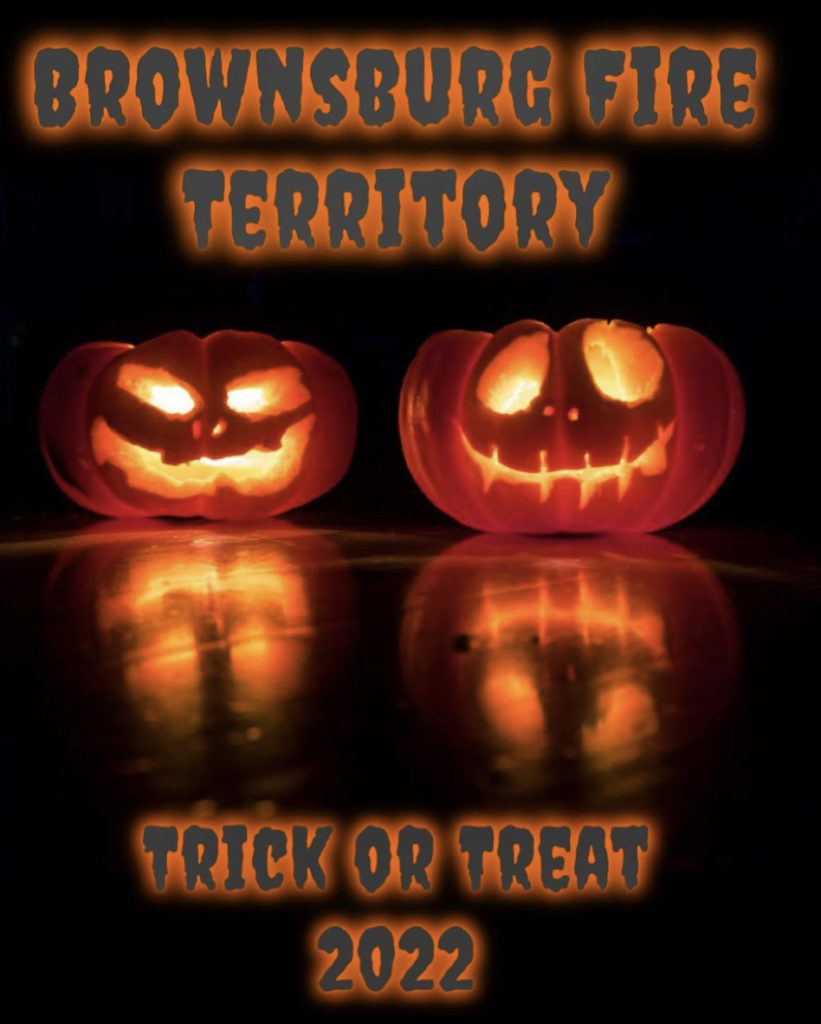 This year Brownsburg Fire Territory fire stations will be open for Trick-or-Treating from 6:00 PM – 8:30 PM.
Station 131
55 E Main Street
Brownsburg, IN 46112
Station 132
7455 E CR 1000 N
Brownsburg, IN 46112
Station 133
6535 N CR 1000 E
Brownsburg, IN 46112
They hope to see you there!
---

A few safety tips to ensure everyone has a safe & good time tonight.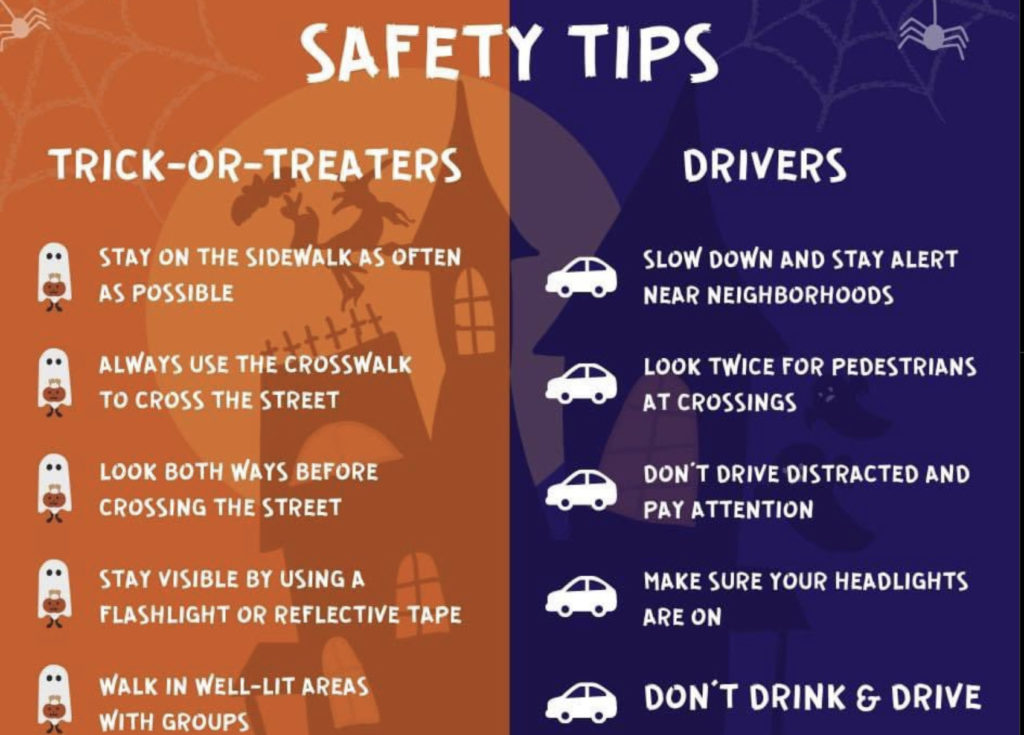 ---

---
Content via:
The Editor
Brownsburg Police Department
Brownsburg Fire Territory