Pit Stop BBQ & Grill
The restaurant you have come to know and love, The Pit Stop BBQ and Grill, is being acquired by Rose Restaurants LLC. This acquisition will take place at the end of 2021 with plans for a major remodel of the restaurant. The new restaurant will feature menu favorites from the Pit Stop along with the menu from the Rose's current restaurant, Dawson's Too/Sticks and Stones. The new restaurant will have a lot of familiar faces from the Pit Stop, as well as faces from Dawson's. Dad "Harold", Tyler, and I will be involved in the transition every step of the way. "We are excited for the future of the new restaurant," says Greg Rose of Rose Restaurants. "It is very important to me to create a restaurant that will continue to cater to the loyal customer base from the Pit Stop, as well as our existing clientele from Dawson's Too/Sticks and Stones." There will be a re-branding of the two restaurants where the new name will become "The Locale".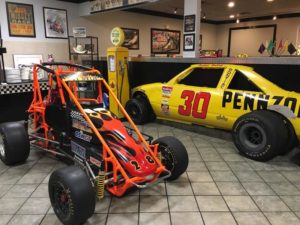 "This is going to be a bittersweet time for Dad and I. We have created a fantastic local favorite here in town and business has never been better. This opportunity is going to afford me time to retire soon and be able to spend some quality time with Dad outside of the restaurant," Dad started in food service in 1961, the year I was born. I started working for him in 1976, which is over 100 years of combined food service. That's a lot of satisfied appetites.
We will post more a more definitive timeline of events as they become clear, and YES the Frank & Mary's Original Recipe Catfish will be on the New Menu.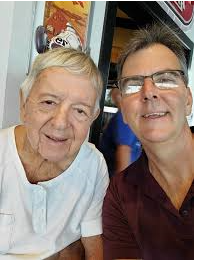 Eric & Harold
---
Additional details regarding the transition will be made available as they are known.
For information see their website at – http://www.pitstopbbqandgrill.com/
OR their Facebook Page https://www.facebook.com/PitStopBBQandGrill

---


---
Content: Pit Stop Ownership
The Editor