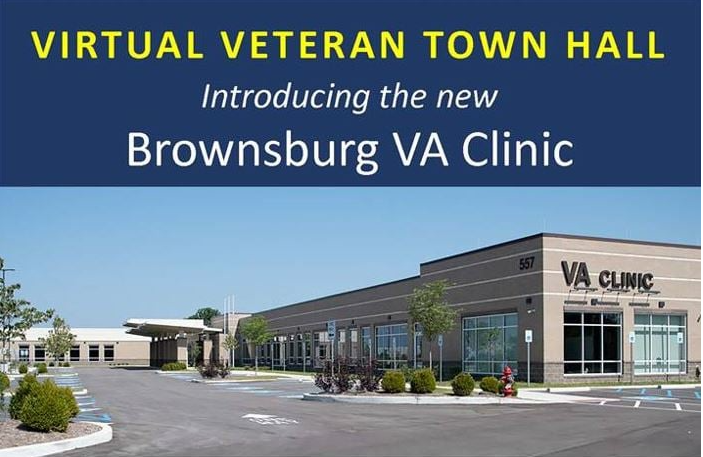 Virtual Veteran Town Hall
Tuesday, October 12, 2021 – 6pm
Hosted by Veteran Health Indiana / Indianapolis VA Medical Center
Learn about the new Brownsburg VA Clinic located at 557 Pit Road, Brownsburg 46112
Join the online meeting via:
• https://www.zoomgov.com/1608134378 Webinar ID: 160 813 4378
• https://www.facebook.com/VAIndianapolis
Or view the Virtual Veteran Town Hall in person at the American Legion Post 331 Brownsburg, 636 East Main Street, Brownsburg, IN, 46112
Important Dates:
Brownsburg VA Clinic will begin seeing patients:
• Services offered on October 25– Primary Care (PACT) Mental Health, Audiology,
Optometry, Dermatology, Sleep/CPAP, Pharmacy, Lab, Radiology, and Social Work
• Services beginning on November 1– Physical Therapy, Occupational Therapy,
Chiropractic, Physiatry, Neurology, Gl, Nutrition & Food, Prosthetics, and Podiatry
---
How to Apply for VA Health Care
Veterans Can Apply for VA Health Care by:
• Stopping by the Brownsburg VA Clinic the week of October 25. Health Benefits staff
will be available for questions.
• Registering Online at www.va.gov\health-care
• Contacting VA's Health Benefits Office at 1-877-222-8387
• Contacting our Indianapolis VA Medical Center's Health
Benefits Office at 317-988-4301
Veterans Crisis Line: 1-800-273-8255, press 1
Patient Response Center and MyHealtheVet
Veterans, may reach their Primary Care Physician by calling our Patient Response Center
at 317-988-1772, option 2 or send a secure message via
MyHealtheVet at www.myhealth.va.gov
---
Brownsburg VA Clinic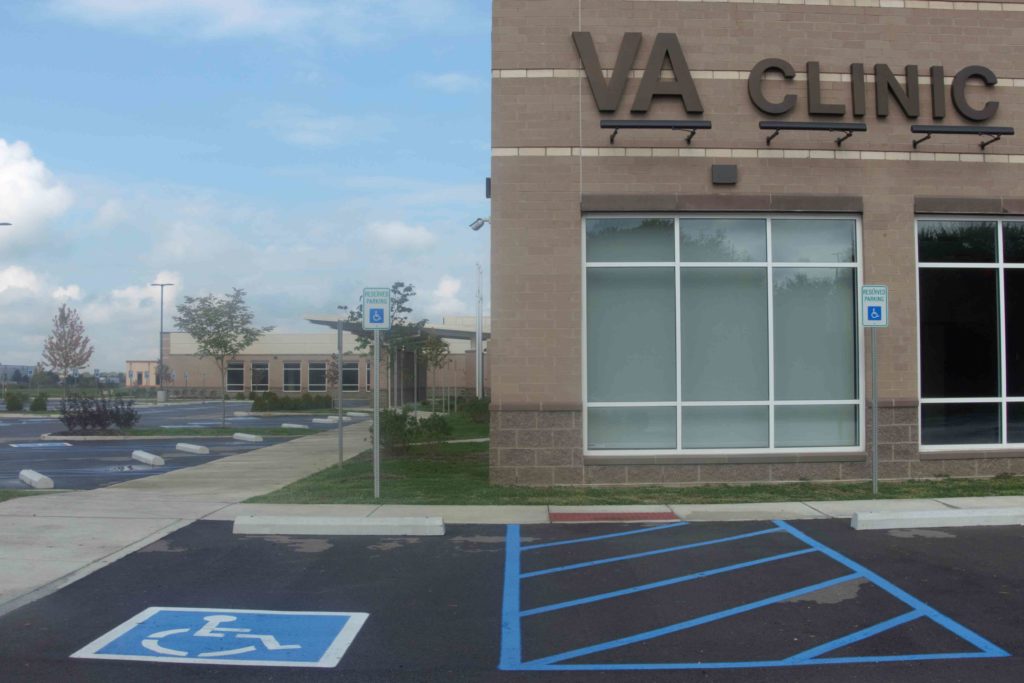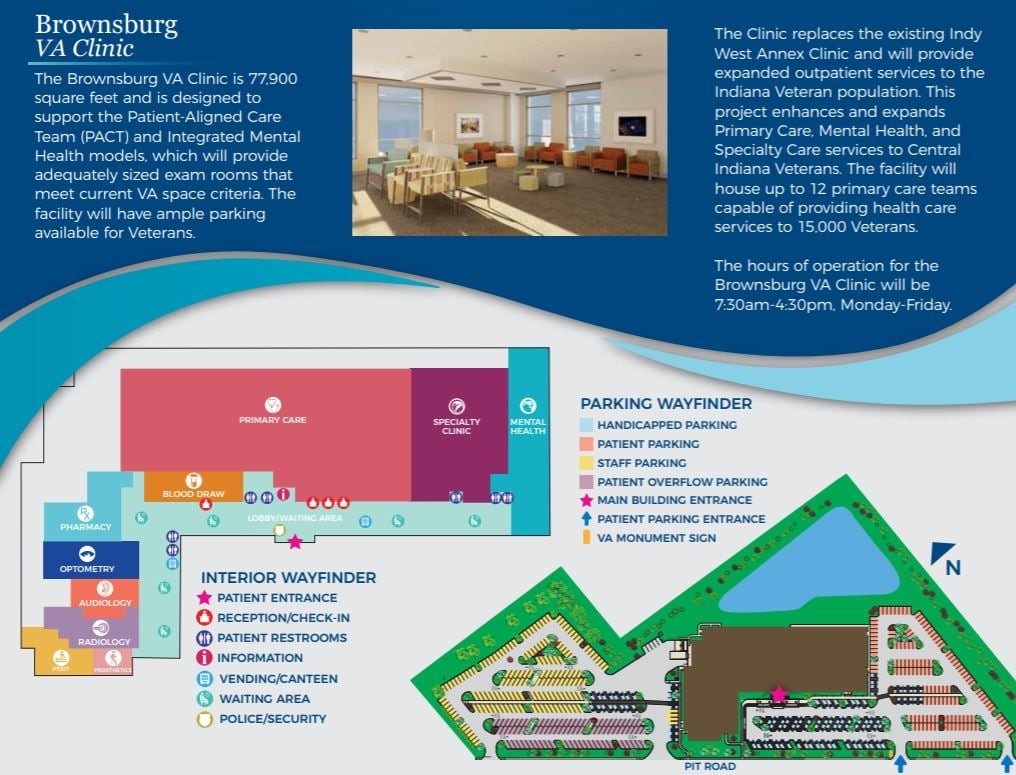 In their customer focused care model the patient remains in the consultation room, doctors, nurses, and other staff members come to them.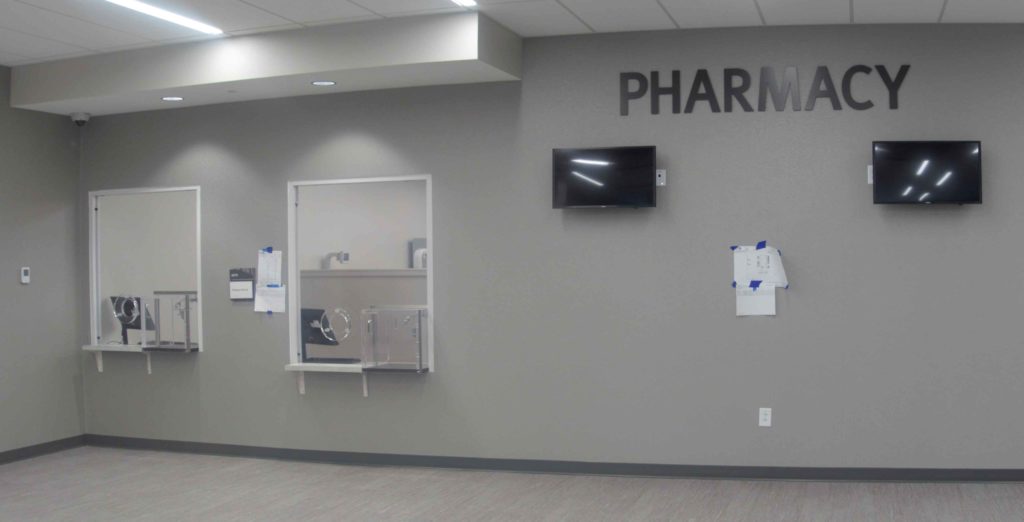 Brownsburg's facility is unique in that Pharmacy services are available. Staffed by 5 pharmacists and 5 pharmacy technicians.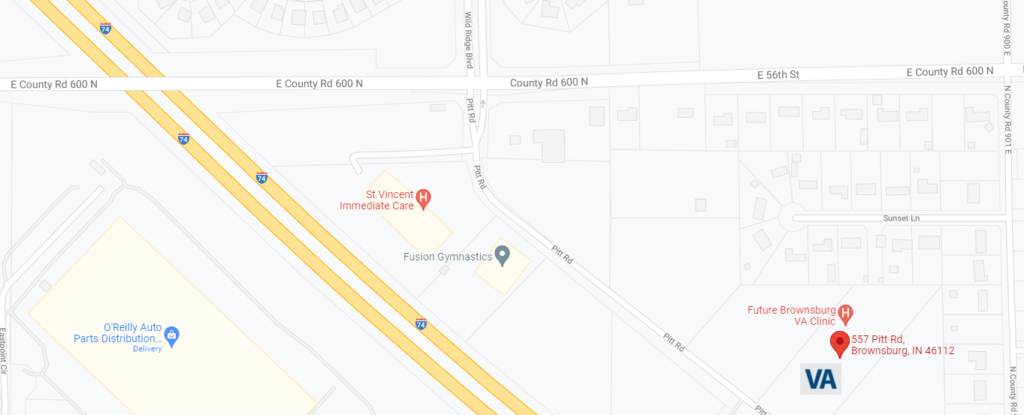 Brownsburg VA Clinic Additional Info
• Opening day for patients- Monday, October 25, 2021
• Facility can accommodate health care services to 15,000 Veterans.
• The facility is a replacement clinic of the Indy West VA Clinic and will transfer some
services from the medical center at West Tenth Street.
• Services offered on October 25– Primary Care (PACT) Mental Health, Audiology,
Optometry, Dermatology, Sleep/CPAP, Pharmacy, Lab, Radiology, and Social Work
• Services beginning on November 1– Physical Therapy, Occupational Therapy,
Chiropractic, Physiatry, Neurology, Gl, Nutrition & Food, Prosthetics, and Podiatry
---

---

For questions regarding the content contact: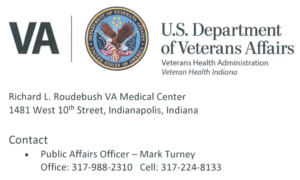 Content Provided by:
U.S. Department of Veterans Affairs
The Editor