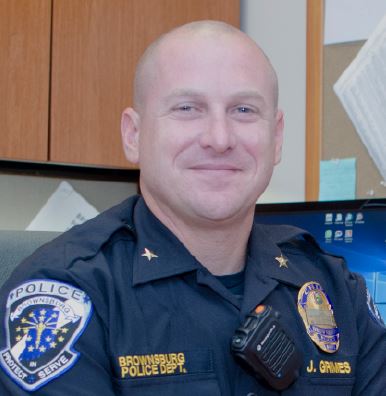 June 3rd 2021
To The Citizens of Brownsburg:
In light of several recent tragic events in the Brownsburg area, I wanted to express my appreciation and pride in the citizens of the community that I have been appointed to serve. Not only have the citizens of this community readily reported observed concerns that have aided our officers in furthering their cases, but also they have provided support to the men and women of our agency as they work diligently to apprehend those responsible for the violence that has plagued our town.
It is truly a blessing to serve within my capacity as Chief of Police for the citizens of Brownsburg.
Sincerely,
Chief Joseph A. Grimes
Original Letter Follows
---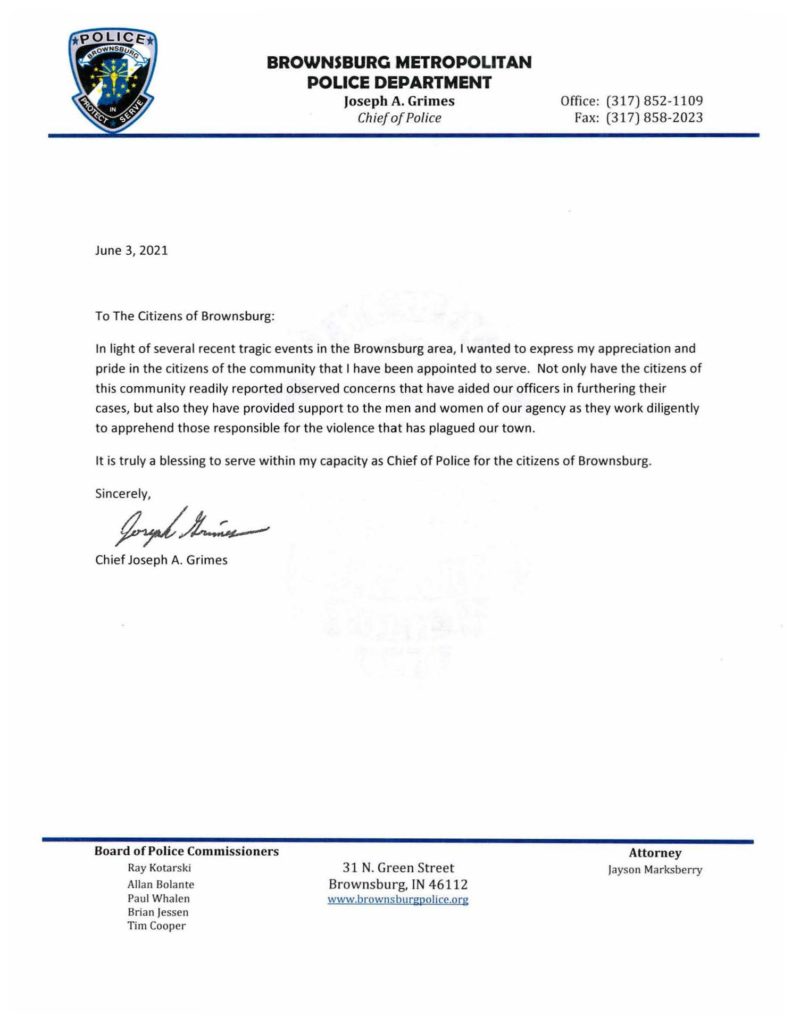 ---


---
Content Courtesy of the Brownsburg Police Department and The Editor