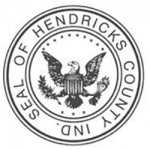 Hendricks County Plan Commission – 01/12/2021
---
Outcome:
All committee members were present — 4 votes in favor, 3 opposed — ZA 480/21: CLERMONT VILLAGE PUD passed with a favorable recommendation to the commissioners. With the caveat the petitioner work with staff to address identified issues.

For more in depth coverage of the event see this article found at the Indianapolis Star:
https://www.indystar.com/story/news/local/hendricks-county/2021/01/12/brownsburg-hendricks-county-islamic-seminary-plans-draw-support-disapproval/6636806002/
---

Where: Hendricks County Fair Grounds Expo Hall
Date: Jan 12th 2021
Time: 6:30pm
Address: 1900 E. Main Street Danville
Special Notice due to Covid-19: Per the Governor's orders, at this time Plan Commission and Board of Zoning Appeals hearings are proceeding as scheduled with reduced capacity. Attendees must RSVP so we can ensure gatherings meet state safety rules.
THE PLAN COMMISSION MEETING SCHEDULED FOR JANUARY 12, 2021 AT 6:30 PM WILL BE HELD AT THE HENDRICKS COUNTY FAIRGROUNDS HENDRICKS POWER EXPO HALL AT 1900 E. MAIN STREET, DANVILLE INDIANA INSTEAD OF AT THE GOVERNMENT CENTER DUE TO CAPACITY.
Due to the governor's orders, there will be no seating capacity in the Expo Hall. Anyone can listen to the full meeting proceedings through the information below. Those wishing to speak will line up at the Fairgrounds building, socially distanced and wearing a mask, be allowed in the meeting room to make a comment during the public hearing, and then be asked to leave the room.
---
Microsoft Teams meeting
Join on your computer or mobile app
Phone Conference ID: 342 190 311#
Meeting Rules of Conduct:
During the public hearing portion of the meeting, speakers must give a name and address at the podium and speak for no more than 3 minutes, or up to 10 minutes if representing a group.
Comments by remonstrators shall be directed to the Commission and not to the applicant or any other person.
Discourteous, disorderly or contemptuous conduct shall be regarded as a breach of courtesy. The President may order that person expelled from the meeting.
We ask that comments not be repeated, including reciting previously received written comments. We ask that speakers present only new information.
Every person appearing shall abide by the directions of the President of the Plan Commission.
Once all testimony is taken, the public portion of the hearing is closed, and no further testimony will be taken.
The Petitioner will have the opportunity to respond to remarks made by remonstrators and answer additional questions from the Commission.
The Commission may ask questions at any time.
---
If you are unable to attend please email your thoughts to Tim Dombrosky Hendricks County Planning Director. In the letter ask that your email is read aloud and/or included in the meeting's public record for the members of the Plan Commission to review.
Tim's email address is — tdombrosky@co.hendricks.in.us.

---
What is the matter which raises public concern?
ZA 480/21: CLERMONT VILLAGE PUD
Click to view the Hendricks County Plan Commission Projects Map
https://www.google.com/maps/d/viewer?msa=0&hl=en&ie=UTF8&t=m&source=embed&ll=39.77133910477729%2C-86.42120350195314&spn=0.475031%2C0.95993&z=12&mid=1LoW48Zv426yXILGYMTgCY7D_f-4
---
See this link for additional details regarding the Hendricks County Plan Commission:
https://www.co.hendricks.in.us/department/board.php?structureid=26
---

---
This article maybe updated, please check back frequently
Content provided courtesy of the Hendricks County Plan Commission and The Editor