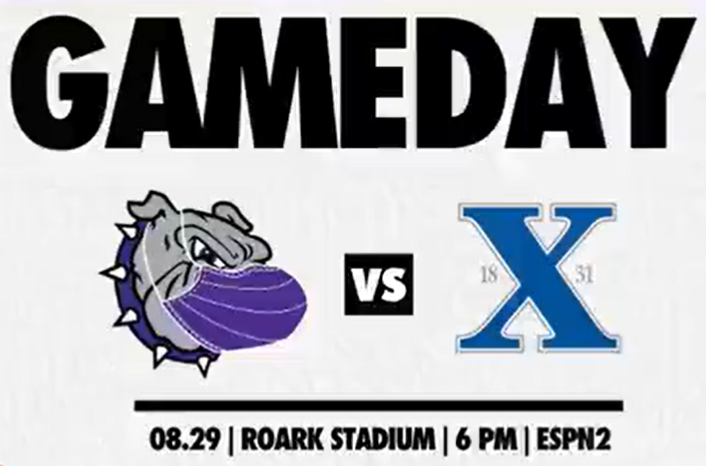 At Halftime the score is St X. 17 B'burg 3
End of regulation the score is St X. 24 B'burg 24
In overtime the score is St X. 24 B'burg 30
For a Game Summary from the Indy Star Click HERE
For a Pictorial Essay from the Indy Star Click HERE
August 29, 2020
The Brownsburg Bulldogs hosts The St. Xavier Bombers (OH) on the opening game of GIECO ESPN High School Football Kickoff. Residents can watch the game LIVE on ESPN2 beginning at 6:00pm This evening!
Click on these links to learn about tonight's game!

Brownsburg Athletics
Sports Illustrated – Brownsburg Article
Brownsburg Community School Corporation is following the guidance of the Governor, the state and county health officials and the IHSAA with regard to fall athletic events. As a result, limited tickets are only available for team family and select students.
Only those with an advanced ticket will be admitted to C.F. Roark Stadium for the game.
---

---