Brownsburg Retail Construction Collapses –
Multiple Injuries Reported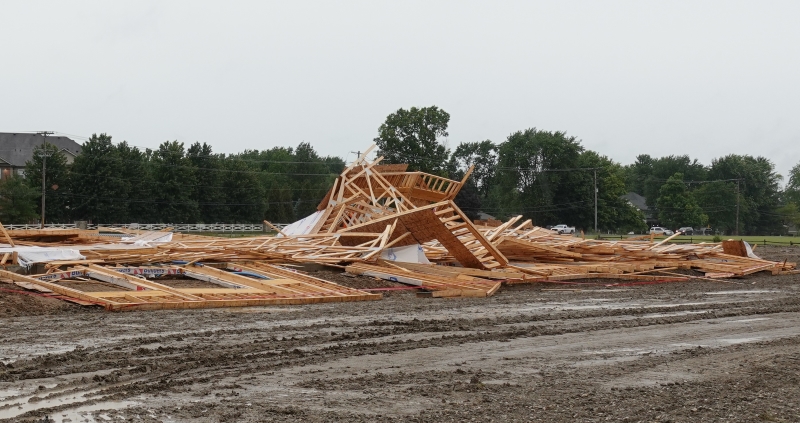 The gas station / strip mall under construction viewed from Northfield Drive driving west looking north.
At approximately 4:00 pm today, multiple people were injured when winds from a storm damaged a gas station and strip mall under construction near the intersection of Northfield Drive and South Green Street (State Hwy 267) on the south side of Brownsburg.
Brownsburg Fire Territory Deputy Director of Operations Ryan Miller reported 12 people total were on site and of those 4 people were injured, one a juvenile critically when emergency services arrived on scene. They were transported to area hospitals. Ryan Miller said the juvenile was taken to Riley Hospital for Children.
Authorities are reporting winds of up to 60 mph downing trees and power lines as a storm moved through the Brownsburg. Sporadic power outages were also reported in Brownsburg, temporarily closing area businesses.
While not confirmed by the Brownsburg Fire Territory, the storm and winds are believed to be the major contributing factor which led to the structure's collapse.
Ryan Miller reported members of the Brownsburg Police Department were working to notify the relatives of those injured.
See the briefing provided by Ryan Miller the video is 2 minutes and 30 seconds in duration.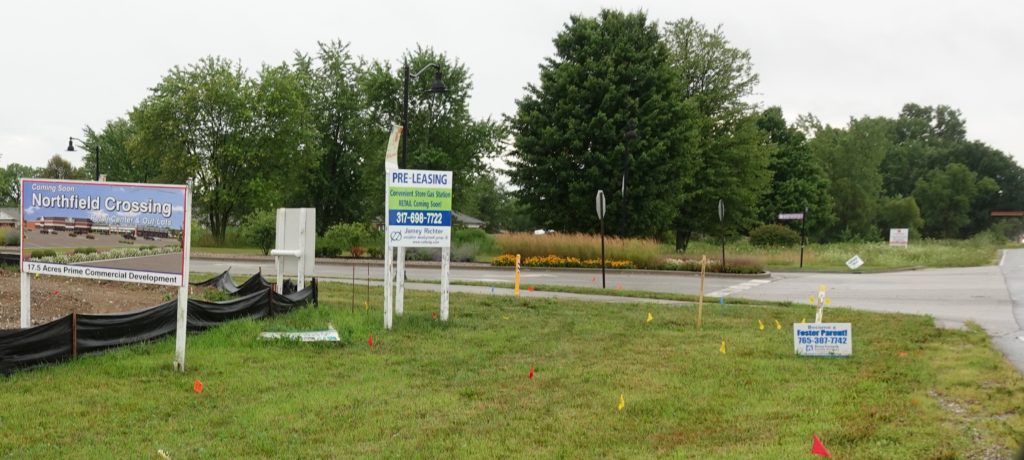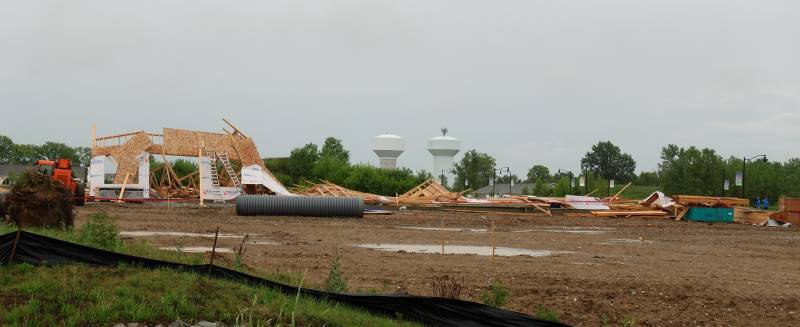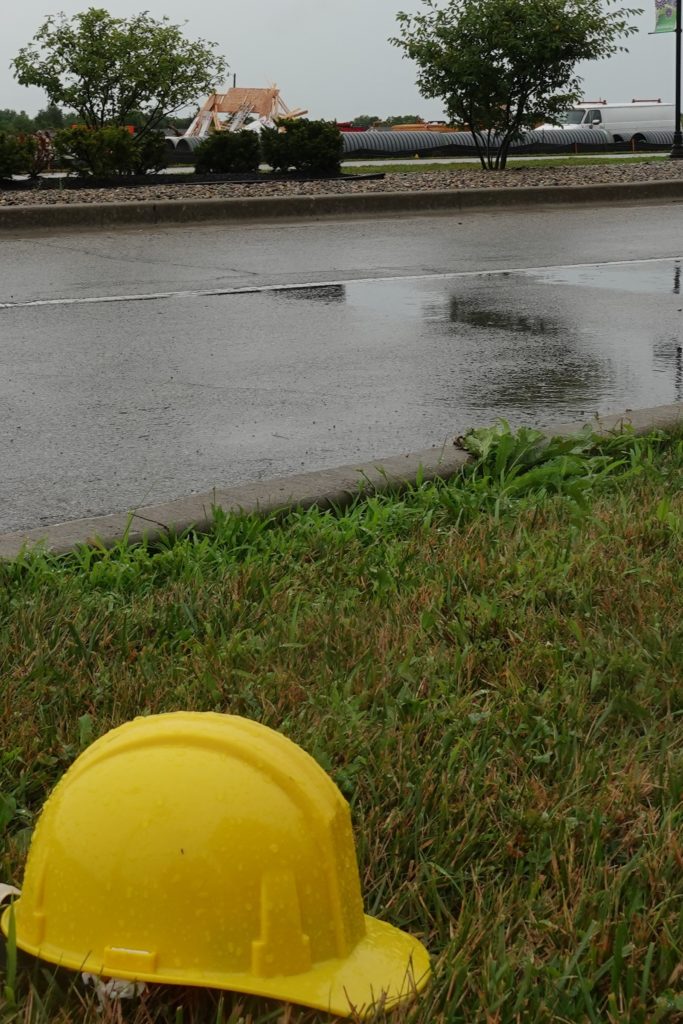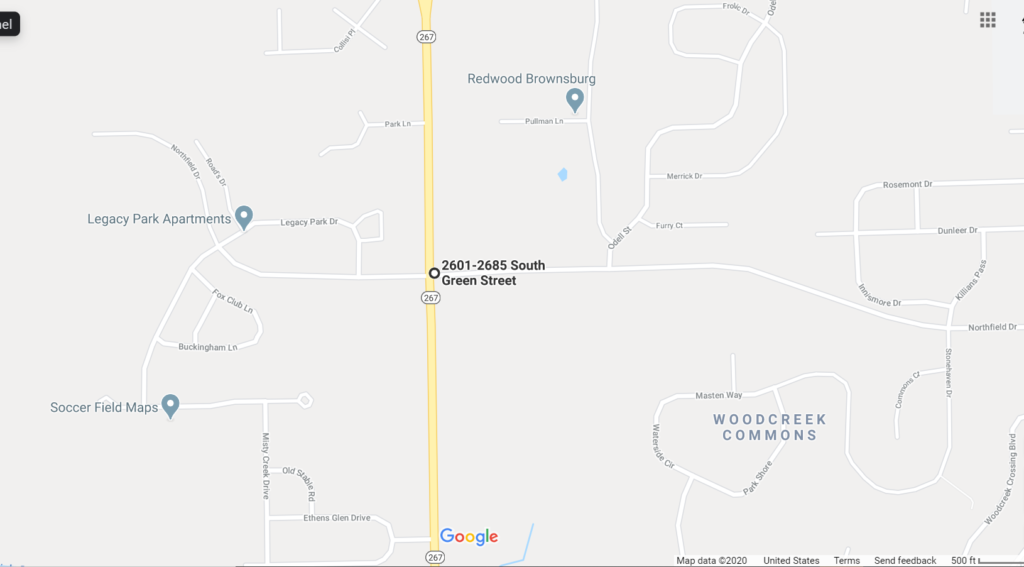 ---
Content by:
Brownsburg Fire Territory
The Editor
All Pictures and Video by The Editor