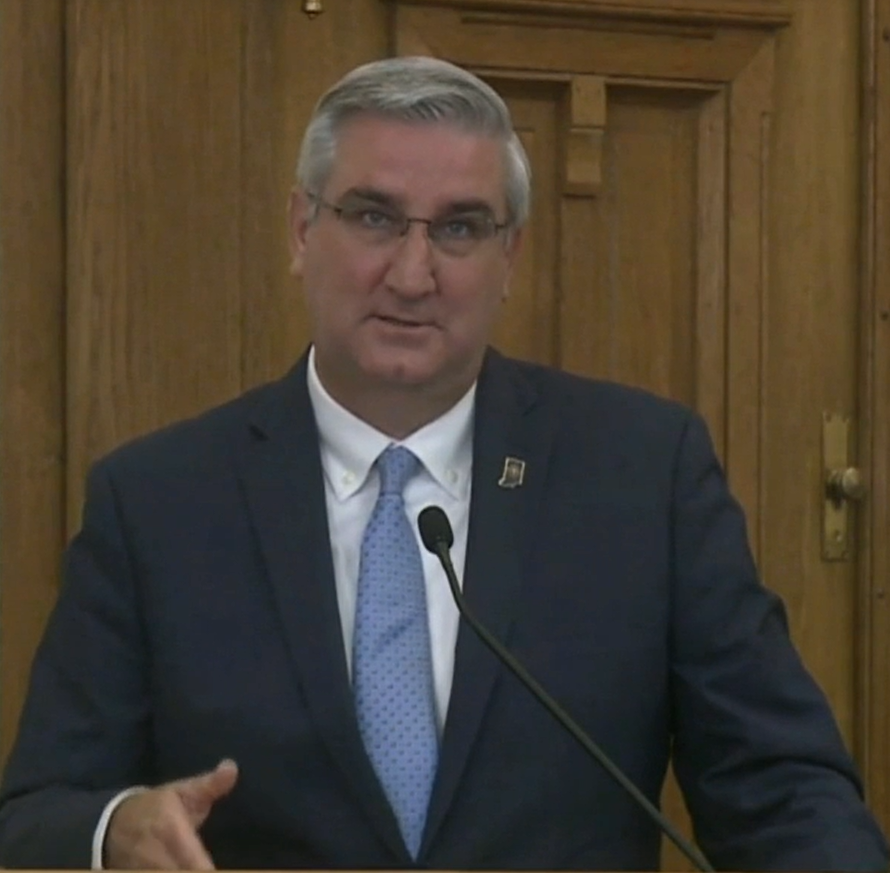 July 22, 2020
Holcomb Initiates Mask Mandate Starting Monday 07/27
Governor Holcomb said during his press conference today, he will sign an executive order tomorrow which mandates residents wear masks at specific times and specific places. The effective start date is this coming Monday July 27th.
Governor Holcomb believes these steps are necessary due to a number of determining factors:
A rise in the COVID-19 positivity rate
Increase in number of Hoosiers hospitalized for COVID-19
Additional counties seeing more cases
Increase in cases and positivity in neighboring states
Surrounding states have also experienced an increase in the number of COVID-19 cases.
The executive order as explained by the Governor:
The order applies to anyone 8 years or older in indoor public spaces, commercial entities or transportation services, or outside public spaces where you cannot socially distance.
Mask use in schools required for grades 3 and up, faculty and staff, volunteers and any one else in schools.
Masks are also required for co-curricular and extra-curricular activities, with exceptions for strenuous physical activity.
Exceptions will be made for medical purposes, strenuous physical activity, eating and drinking.
Masks are strongly recommended for ages 2 – 7
Violating this order is a Class B misdemeanor, which carries a potential 180-day jail sentence and a fine of up to $1,000. However Governor Holcomb went on to say "the mask police will not be patrolling Hoosier streets".
The Governor did not provide a date when this mandate would end.
The Governor went on to explain "There is no more important task before us, than returning students safely to school for instruction." "Staying in Stage 4.5 for any period of time does not preclude schools from opening. Or require modification of their efforts". "I will not set a single start date for the entire state for schools to begin. This is up to your local school system."
The Governor also encouraged school systems state wide to apply to the Pandemic FEMA Public assistance program to become eligible for reimbursement for supplies needed to safely reopening schools. The deadline to apply to this program by school systems is July 31st the end of this month via the FEMA grant portal.
"We have, as Hoosiers, worked very hard to get to where we are today. Businesses are open and operating at various levels of capacity." Holcomb said.
"We're eating in restaurants and we're working in all kinds of facilities, both large and small. And if you want to keep it that way, we want businesses to stay open, we want more Hoosiers to continue this trend of going back safely to work. We don't want to dial it back or put it in reverse or, as some are, shutting down again. Face coverings can and will help us blunt this increase."
He urged residents to wear their masks as a part of their civic duty, their civic pride.
To watch the Governor's entire press conference >> CLICK HERE <<
---

---
Content by the Editor and Governor Holcomb Press Conference (07/22)
This is a developing story and may be updated.