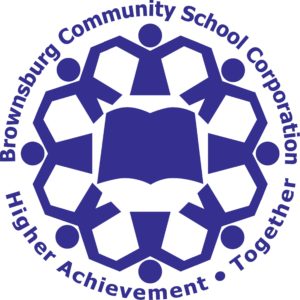 BCSC: The Next Six Weeks
At Home Learning resumes with adjustments in place
BCSC Families,
Students "return" from spring break to At Home Learning on Monday, April 13. During the past three weeks we have been listening to your feedback on providing instruction utilizing this format. Your comments were helpful and led to very significant changes, including the reduction/elimination of printing packets. We are also approaching this somewhat differently for students in grades PK-8 compared to students in high school. Changes include:
Reduction/Elimination of Printing: The online assignments allow the students to complete the work on regular notebook paper that serves as an answer sheet. For the vast majority of students this can be completed without printing any materials. Families that don't have access to technology to view the assignments should contact their school's principal to make arrangements.

CLICK

HERE

for a staff directory.
Submitting Homework: Since homework will be limited to the answer sheets, work can be submitted to the teacher as a PDF file or an email from a phone photo of the work. High school students will submit their work through Schoology. The goal is to eliminate the need to physically submit and collect student work. Work from the first week will be collected later when it is safe to do so. Work for high school students will be graded for the process of earning credits. Students in grades PK-8 will receive feedback on learning and/or grades as appropriate.
Amount of Student Work: There has been a real focus on limiting the amount of work provided to students. In PK-8, students will have work labeled with one of two titles, Essential or Optional. Essential work should be completed to keep the student on pace for the remainder of the school year. Optional work can be done if there is a desire and/or time. Students in grades 9-12 are only being assigned essential work to earn academic credits toward graduation. In addition, student work will be posted for the week, not as daily assignments, allowing students greater flexibility to complete assignments. (There are some exceptions to high school courses.)
Weekly Communication: Parents will hear from the school each week as we work together to monitor academic progress. During the initial contact, if you prefer to be contacted in a specific method (e.g. by email instead of a phone call), please let us know and we will do our best to honor your request.
Locker Clean Out: Once it is safe to return to the schools, we will communicate times to clean out lockers and turn in textbooks.
Link to At Home Learning and Other Important Resources: Information can be found through our home page or at: https://www.brownsburg.k12.in.us/covid19-updates
The schedule for the remainder of the 2019-2020 school year is:
Week of April 13-April 17: At Home Learning (Work available on April 13)
Week of April 20-April 24: At Home Learning (Work available on April 19)
Week of April 27-May 1: At Home Learning (Work available on April 26)
Week of May 4-May 8: At Home Learning (Work available on May 3)
Week of May 11-15: At Home Learning (Work available on May 10)
This is the last week of work.
Week of May 18-22: This week allows teachers to wrap-up the school year and finalize grades.
The last day of school is May 22 (The original 2019-2020 school calendar listed May 29 as the last day of school.)

Most importantly, we know this is a stressful time for families. Some families have reported that school work added to that stress. Please know it is not our intention and if this approach is creating difficulties at home, please let us know. While this work is important, your family, their health and well-being are of the utmost importance. We are also aware of the impact the virus has on employment for many of our families. We can help, including providing breakfast and lunch pick-up for eligible students through BCSC's Nutrition Services Free & Reduced meal program. Free and reduced applications are accepted anytime and can be accessed here.
Sincerely,
Jim Snapp
Superintendent
---
BCSC Covid Updates found here —
https://www.brownsburg.k12.in.us/covid19-updates
Content – BCSC Press Release