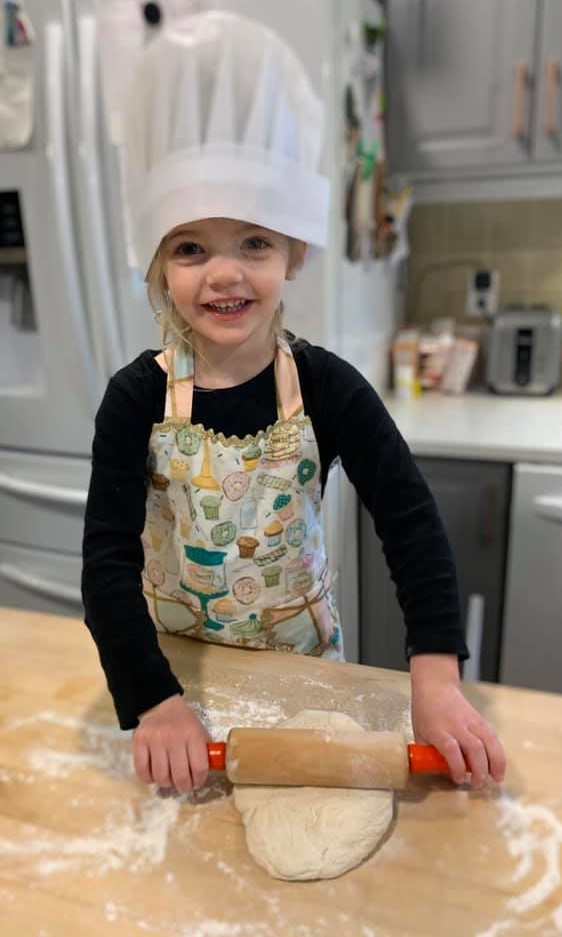 What started as a collaborative effort between Ron and Colby the owners of RockStar Pizza and their many contacts in social media, led to an innovate method to educate, entertain, and cook a family meal.
The combination of disposable chef hats and aprons with their Take and Make pizza's come together to create lasting memories as kids and parents alike endure seemingly endless days staying at home.
The Take and Make pizza has fresh made pizza dough, pizza sauce, an unique blend of pizza cheeses and the toppings of your choice. Kids and kids at heart don hat's, aprons, and start making and baking.
As the public shared pictures of their experiences on social media, Katie Awwad of Business Facebook Page "Here We Grow Again Kids Consignment Sale – Indy West" and Colby Mathews struck up a conversation how to help parents who had kids at home and/or whom home school. After a brainstorming session, a date and time was scheduled for a live facetime broadcast "How to Make a Pizza". The video was shared in the Facebook Group "Collection of Online Activities", and Katie's business Facebook Page "Here We Grow Again Kids Consignment Sale – Indy West". This video has been viewed over 1700+ times since March 26th. 100+ kits were purchased in the first two weeks.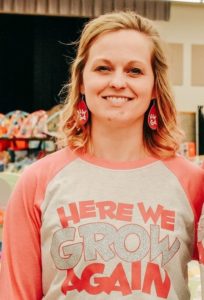 Katie said "This is a time when small business's need to collaborate in this time of need. It only made sense to promote a family atmosphere while kids are at home".
Colby Mathews added "We're happy to help those parents struggling to keep their kids occupied at home. It just made sense to partner with Katie. We've sold over 100 of kits in the first two weeks. We will keep these kits in stock as long as the public shows interest".
A quote from a satisfied customer " Our kids are your biggest fans. Apparently the pizza she made last night far surpassed any attempts I have made in the past. So, thanks for that. The pizza kit was a great idea. ".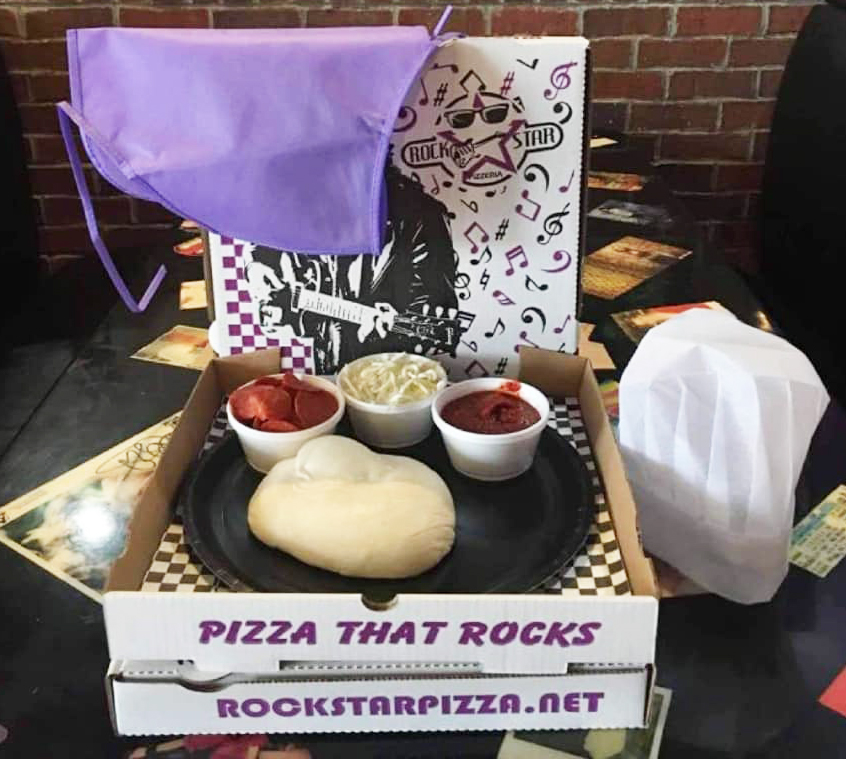 This Video Explains What is in the Take and Make Pizza Kit
Colby shows a "Take and Make" Kit start to finish – create a Pizza at Home!

---
Content Courtesy: Rockstar Pizza, Rockstar Pizza Facebook Page, Here We Grow Again Kids Consignment Sale – Indy West, and The Editor