Important Message UPDATED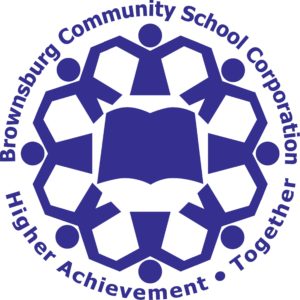 UPDATE Monday, March 9th, 2020, 9:45 PM
BCSC Families,
The Avon School administration closed all schools after one Avon student was diagnosed with COVID-19 (coronavirus) and another Avon student exhibited symptoms. We want to continue the conversation about what this means for Brownsburg Community School Corporation. We will only close school if we are directed to do so by the Hendricks County Health Officer. In the event of an extended closing, BCSC will continue to collaborate with the Indiana Department of Education to provide alternative educational opportunities for our students to avoid a lengthy extension of the school year.
First, it's important to note that the Hendricks County Health Department and Indiana State Department of Health direct the response in public health situations. They have stated many times that the community should remain calm during this time and we encourage that as well. Most cases of COVID-19 will not require hospitalization. Anyone with concerns or questions about COVID-19 can contact the Hendricks County Health Department at 317-745-9222.
If there is a confirmed case of COVID-19 at BCSC, the direction of the Hendricks County Health Department will be followed. We will share information as permitted by local health officials. Parents and guardians have the discretion to keep their students at home and the absence will be excused. Any homework requested will be provided when the student returns with ample time to complete the assignments. Homework will not be provided in advance according to normal BCSC procedures. If the absence extends beyond 5 days, a doctor's note will be required for re-admission.
Thank you for your patience during this rapidly evolving situation. We will continue to provide updates when they become available.
Sincerely,
Jim Snapp
Superintendent

Earlier Message Follows Below:
---
March, 9th 2020
BCSC Families,
The following is the most current information regarding the prevention and safety related to the novel coronavirus, or COVID-19. There are two confirmed cases of COVID-19 in Hendricks County, one, an Avon Hickory Elementary School student announced last night. At this time there are no confirmed cases of COVID-19 in Brownsburg. The Indiana Department of Health is making preparations to limit the spread and impact of COVID-19. We collaborate with the experts at the Hendricks County Health Department and Hendricks Regional Health to ensure we follow best practices for infection prevention in the schools. Daily measures are taken to ensure that our buildings are sanitized and we lower our risk of transmission for any infection.
Brownsburg Schools staff continues to work closely with and follow guidance from the Hendricks County Department of Health and the Indiana Department of Health. Local health care providers, including Hendricks Regional Health and IU Health have launched hotlines and virtual clinics. The HRH hotline is 317-520-5500 and more information about the IU Health virtual clinic is available at IUHealth.org. You can also reach the Hendricks County Health Department, Division of Public Health at 317-745-9222.
The best prevention for COVID-19, and any other virus, such as the cold or flu, is:
If you are sick, please stay home and avoid contact with others.
Wash your hands often with soap and warm water for 20 seconds. If not available, use hand sanitizer.
Avoid touching your eyes, nose or mouth with unwashed hands.
Cover your mouth and nose with a tissue or upper sleeve when coughing or sneezing.
Avoid contact with people who are sick.
Any decision to close school would come at the direction of local health authorities. Discussions are ongoing on a course of action if BCSC is directed to close.
Sincerely,
Jim Snapp
Superintendent
---

How to Avoid and Prevent the Spread of Coronavirus
Updated: March 8, 2020
As your indispensable healthcare partner, Hendricks Regional Health is dedicated to giving you all the regularly updated information you need about the coronavirus outbreak.
Hendricks Regional Health Launches Coronavirus (COVID-19) Hotline
Hendricks Regional Health has launched a dedicated 24/7 hotline, (317) 520-5500, that offers free Coronavirus (COVID-19) phone screenings. The hotline was created to educate our community about Coronavirus and provide guidance on who should and should not be tested. Our goal is to help reduce unnecessary trips to ERs or Urgent Care facilities and decrease the potential for further spread. Healthcare professionals staffing the hotline will recommend the most appropriate next steps for your care. Individuals may also reach out to their provider's office if they have questions or concerns.
We ask that our community members not panic at this time. It is important to remember that coronavirus will infect additional individuals in our community, but that the vast majority of these individuals will have mild symptoms and not require treatment or hospitalization. Hendricks Regional Health is and will continue to work with local and state health organizations to respond to this evolving public health situation.
Click on the link below for additional information regarding:
What is Coronavirus?
Where did it come from and how does it spread?
What are the symptoms?
How can I help prevent it?
https://www.hendricksblog.org/how-to-avoid-and-prevent-the-spread-of-coronavirus/

---
Content Courtesy:
Brownsburg Community School Corporation
Hendricks Regional Health
1000 East Main Street Danville, Indiana 46122
Main Phone: (317) 745-4451
Email – assistance@hendricks.org