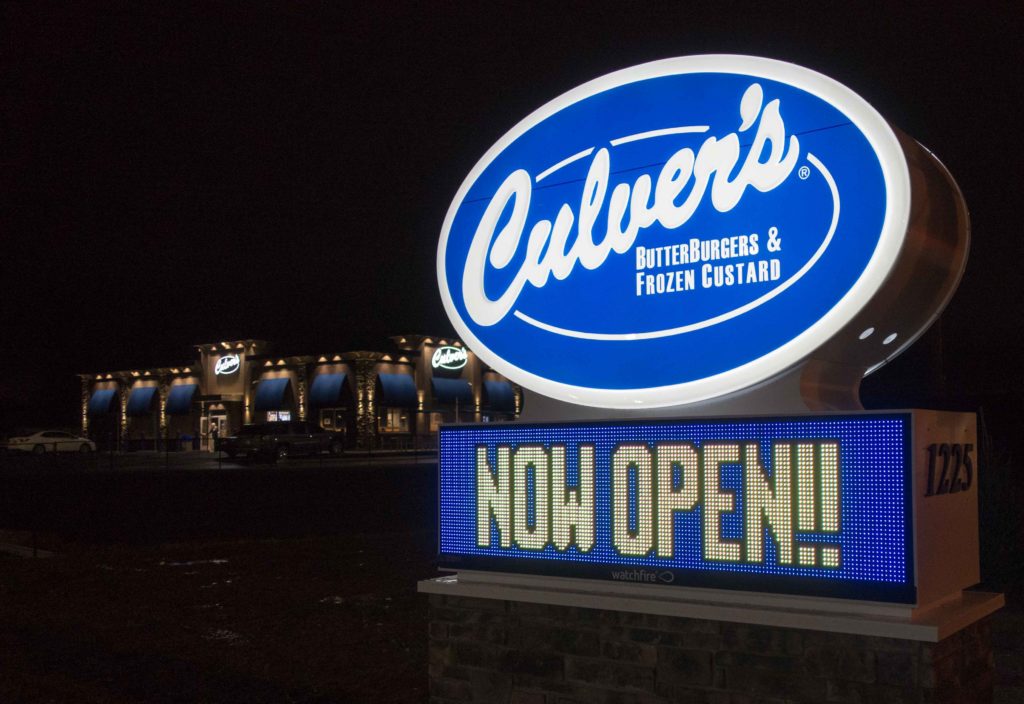 December 31st, 2018 – By The Editor
Grand Opening of Culver's – Brownsburg
The cold, wind and rain did nothing to dampen those who had waited for the opening of the Brownsburg Culver's. Seating area packed, drive thru lines long, but service and food quality was as if this location had been open for quite some time.
As we briefly waited for our concretes to be delivered, the owner Jared Goodnight introduced himself and welcomed us to his store. Jared mentioned he and his wife recently moved to Brownsburg. He was very pleased with what he's experienced. Jared said he started in the lower ranks and after working for Culver's franchise greater than 10+ years, this is the first franchise store he actually owns. Jared is looking forward to making Brownsburg his lifetime home.
Speaking to another long time multi-store franchise owner, he said "We're proud of the business model that allows employees to work their way up from the bottom, all the way to store ownership if that is their choosing". We've seen great success with this approach, and we all are happy to show our support when a new location opens. In this case, 16+ franchise owners / managers including a representative from Culver's corporate were on hand to celebrate the opening of the Brownsburg store.
Click on Jared's picture below for a brief video where Jared introduces himself and his team to Brownsburg.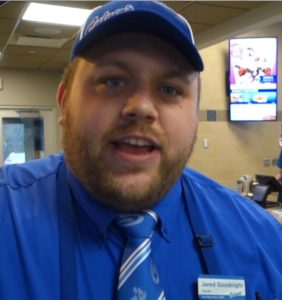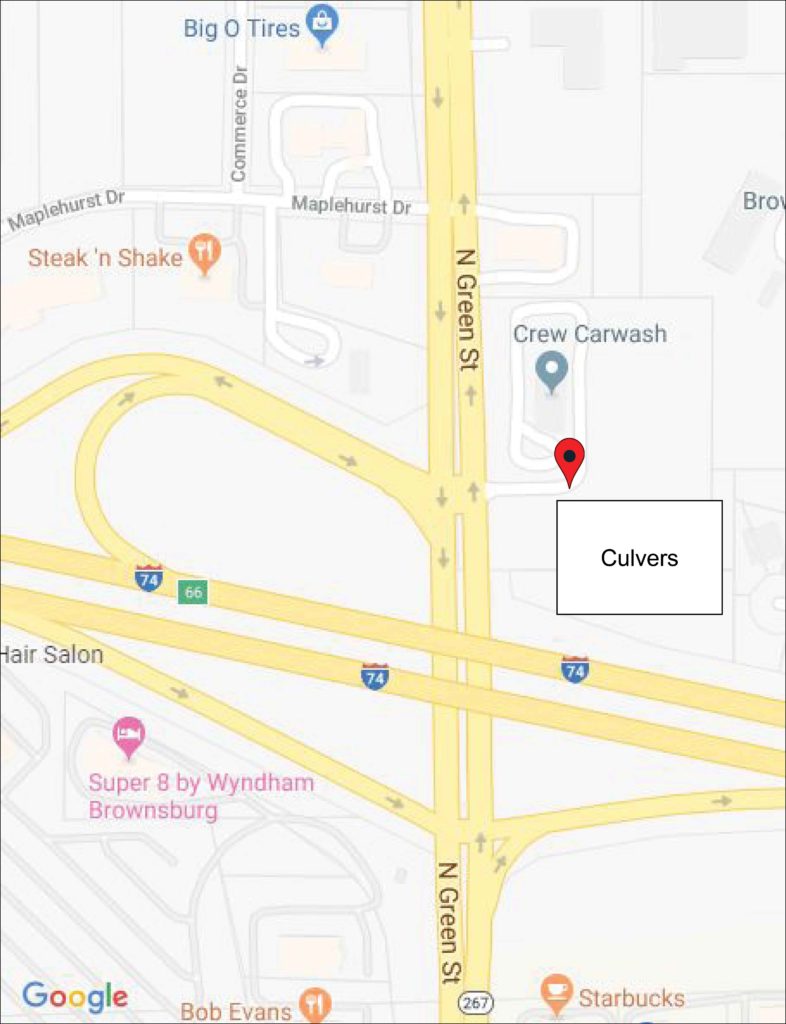 Click Here for Culver's Corporate Announcement
Contact Information:
Phone: 317-286-7322
1225 North Green Street
Brownsburg, IN 46112