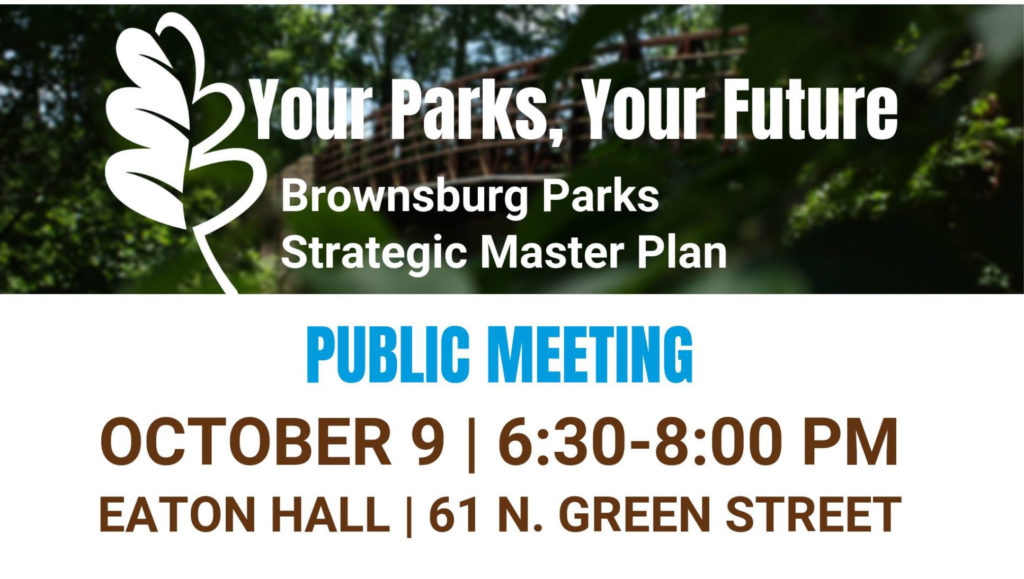 Brownsburg Parks is creating a new Strategic Master Plan to make sure future facilities and programs meet the needs of residents. This new plan will begin in the spring and be in effect until 2023.
Our efforts have captured the perspectives of a broad range of user groups and demographics. It is important to both the Parks Board and staff that we do not let the voice of a few represent the needs of the community as a whole or negatively affect the overall development of the park system. We believe it is essential that the information we receive accurately articulates the unmet needs of our parks, addresses key issues and provides recommendations to move Brownsburg Parks forward.
There's still time to add your voice to this process. We will hold community workshops this fall, the first one taking place on October 9 from 6:30 PM – 8:00 PM and will make an online survey available on a special project website, planbrownsburgparks.com
Take the survey here: https://www.surveymonkey.com/r/7F5N6TX
Learn more about Brownsburg Parks Master Plan and stay informed with new updates here: http://planbrownsburgparks.com/
We hope to see you at our first public meeting for Brownsburg Parks Master Plan on October 9 from 6:30 PM – 8:00 PM at Eaton Hall (61 N. Green St.).
Images and Content Courtesy Brownsburg Parks Press Release