The Brownsburg Parks announces the opening of the Williams Park splash pad.  The splash pad is schedule to remain open May 26th through September 30th.  Its hours of operation are daily from 10 am to 7 pm.  The Parks department policy for the splash pad to remain open:
As weather permits
Temperatures are above 72 degrees.
Click here for Map and Address – 940 S Locust Lane, Brownsburg, IN 46112
Click here for an overhead view of Williams Park 
Splash pad use and safety rules follow below.
A big THANK YOU for all those who contributed towards making the Williams Park Splash Pad Happen!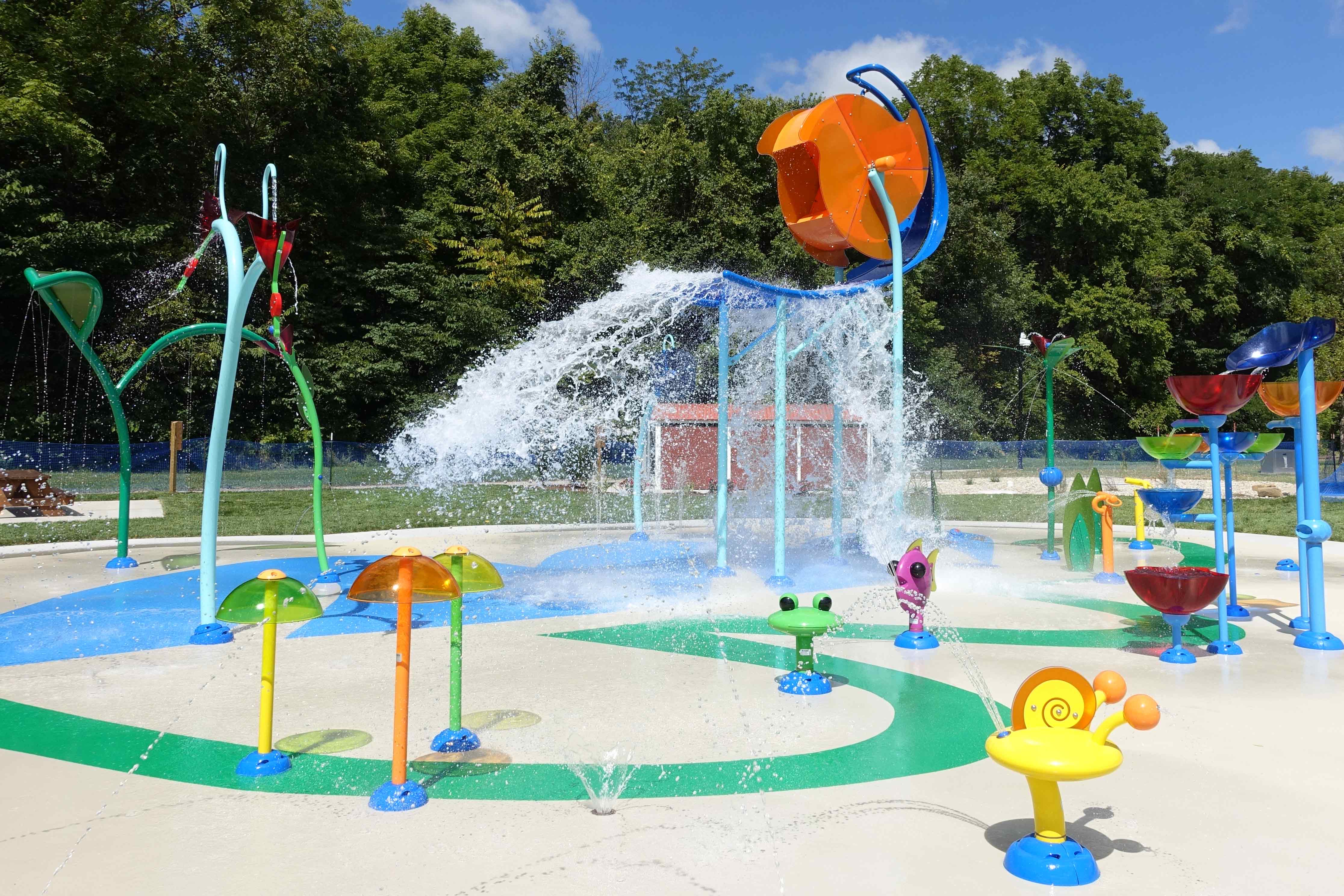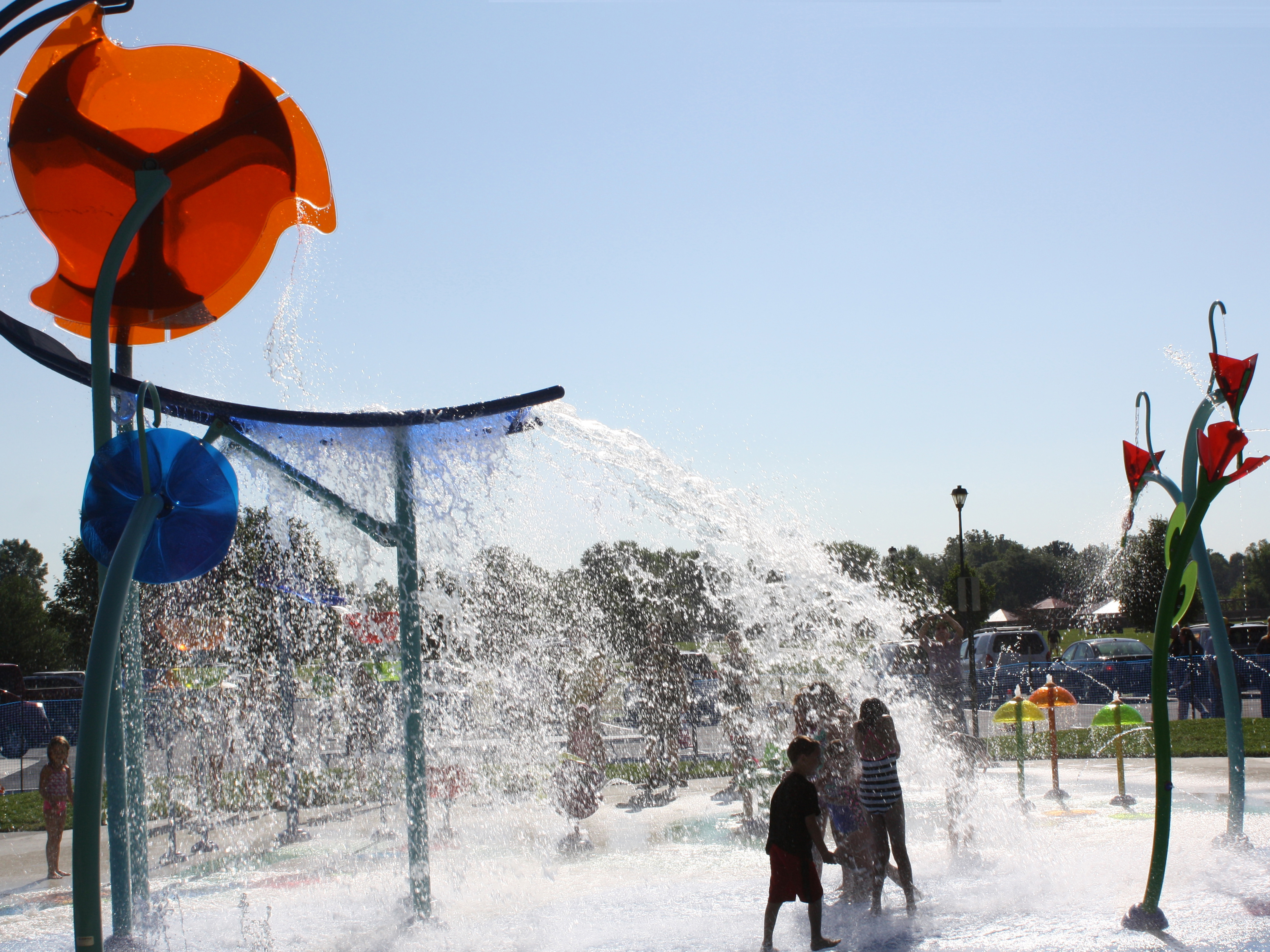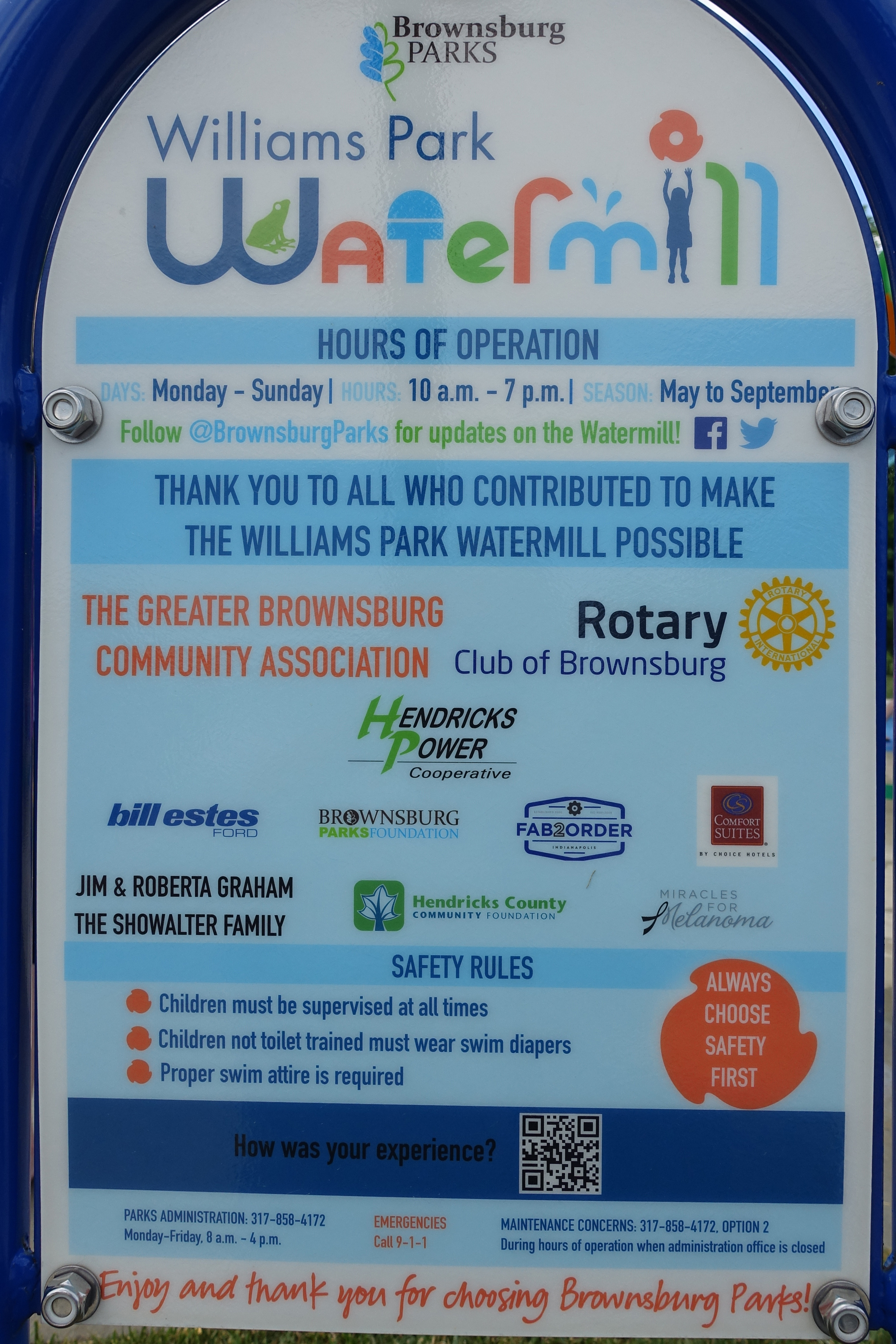 Content and Pictures – A combination of Brownsburg Parks Press Releases and the Editor