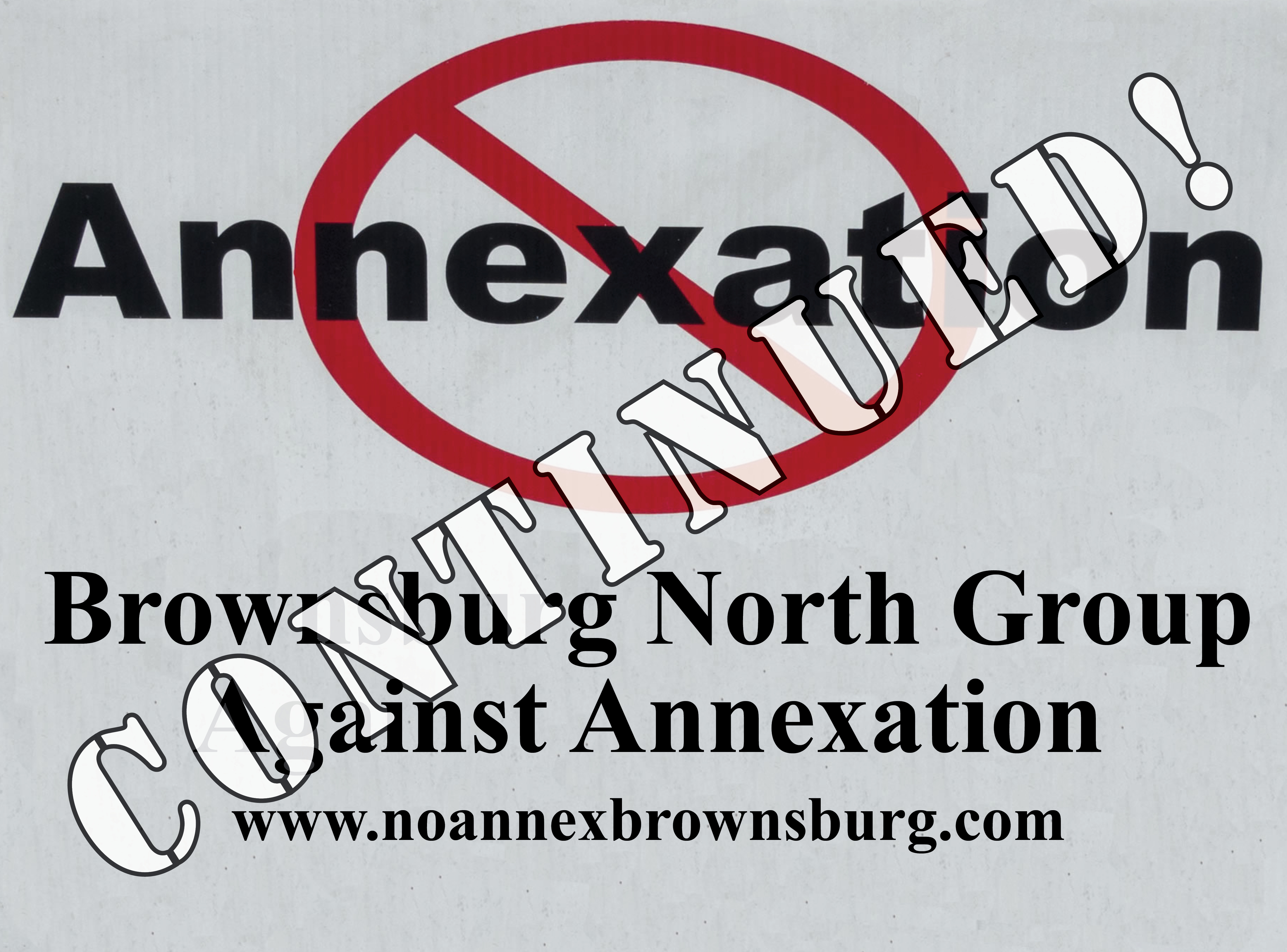 May 7th, 2018
In a case spanning nearly 5 years, The Town of Brownsburg continued their legal actions in a case commonly known as the  "Brownsburg North Annexation".
Most recently those opposed to annexation (the remonstrators) have won at the Superior Court Level, and at the Appellate level.  The town's last and final legal recourse was to request their case heard at the Indiana State Supreme Court (officially known as a petition to transfer) which the town filed with the Indiana Supreme Court on May 7th, 2018. The remonstrators have 20 days to file their brief, next the Town will have 10 days to reply to matters raised by the remonstrator's filing.
For the case to be heard by the Court,  3 of the 5 Indiana Supreme Court judges have to vote to accept the case. In the event the court agrees to hear the case; the remonstrators have published "We expect to prevail because we have sufficient case law supporting our argument".
This publication did not reach out to any member of the Town of Brownsburg for comment, based on Town Council president's recent announcement during the January 11th Town Council meeting "We do not comment on pending ligation"  ( see pages two and three of the Jan. Edition for details ). – The Editor