The February School Report by – Jan Ditmire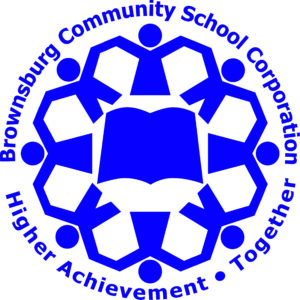 The February School Report
Brownsburg school board president, Phil Utterback, runs an efficient meeting, lasting maybe 30 minutes.  All board votes described below were 5-0 approved.
The February 12 school board meeting was called to order and, after the Pledge of Allegiance and moment of silence, the board members dispensed with consent items – January 8 meeting minutes, claims totaling $27.7 million and Superintendent's Report.
Dr. Snapp's report includes changes in staffing for various reasons, e.g., retirements and leaves of absence; disposition of various field trip requests; approval of certain professional services agreements and construction change orders; as well as provides his recommendations for board action.  He recommended the board approve changes to employee benefits and sale of surplus equipment.  The employee benefit change revises eligibility for new hires, effective February 1:  the new employee must work 30 or more hours, and for bus drivers, drive four segments each day, to receive benefits.
The last school day for this year is May 25, commencement, is June 2.
The board commended Joe Clemens, long-serving board member of the Brownsburg 1999 School Building Corporation.  [See sidebar regarding the building corporation as a financing vehicle.]  He has served the Corporation through the construction and renovation of several projects including Cardinal, Delaware and Reagan elementary schools; East Middle School; BHS fieldhouse, swimming pool and senior academy; and White Lick and Eagle elementary school renovations.  Mr. Clemens is retiring to Illinois.
John Voigt, head of school operations, touched on several items.  He reported that St. Malachy Parish will not be renewing its agreement with BSCS for transport of its students to St. Malachy School.  Termination of this arrangement, which has been in place for many years, is due to St. Malachy changing its student class hours.  Also, the ten mobile classrooms, most of which were installed at Eagle and Reagan schools, are being disposed of.  They are no longer needed with the opening of Lincoln Elementary School and student redistricting next fall.  Construction of the Lincoln school and renovations at BHS are ahead of schedule.
Mr. Voigt gave very informative reports about revising walking area boundaries and disposal of school bus 69.  With the increase in Northfield Drive traffic, the eastern walking area boundary will be revised from CR 900 E to Northfield Drive for Reagan Elementary students.  The eastern boundary will remain CR 900E for secondary grades.  This revision will be presented in March for board approval.  The transportation department has been able to utilize parts from retired Bus 69 to repair other school buses.  Its current trade-in value is $2,000 but salvaging parts has saved over $12,000.  The two large side mirrors alone each cost $2,000 to replace.  When scrapped, the bus carcass will provide $850.
First readings were conducted for the school police handbook (changes regarding proficiencies and training), the academic handbooks for the several schools (changes regarding sexual harassment language, et al.), the athletic handbooks (changes to names and dates), and the school 2019-2020 school calendar.  The proposed school calendar for 2019-2020 (year after next school year) provides that school will start on August 1 and end on May 29 with commencement on June 6, whereas next year, 2018-2019, these days are August 2, May 31 and June 8.  [The last school day for this year is May 25, commencement, June 2.]
Under New Business, the board approved increases in certain fees, the sole compliant bid to re-roof White Lick elementary, and revisions to Early Childhood Center fees.  Transportation fees to be paid for extracurricular travel, such as athletic teams, marching band and choir trips to competition venues.  The fees will be increased to $25.75 per hour per driver and $2.40 per mile traveled.  Only one bid complied with BSCS safety requirements, another not responding to requests for safety-related information.  And ECC annual curriculum fees will be separated into preschool ($65) and childcare ($25).Under Old Business, the board conducted a public hearing regarding issuance of a general obligation bond intended to cover maintenance, equipment replacement and facility improvements anticipated over the next year.  These projects include such items as the re-roof of White Lick Elementary, building access control improvements and replacements, BHS Aquatic Center HVAC system replacement, re-paving and technology-related purchases, and attendant costs.  The property tax impact will be zero.  The proposed board resolution provides that the bond was not to exceed $7 million bearing interest not exceeding four percent annually and is scheduled to mature in 2028.  Among other things, the resolution certified certain statutory tests would be met, including comparison of net assessed valuation of taxable property in Lincoln and Brown townships and outstanding BSCS indebtedness.  Unlike appropriations of tax dollars, appropriation of bond proceeds is not required to be approved by the Indiana Department of Local Government Finance under most circumstances.  No one spoke at the hearing and it was closed.  At that point, the board voted to approve the resolution.
The meeting closed with superintendent and board comments.  Dr. Snapp shared the process for staffing new Lincoln Elementary.  All elementary teachers will complete transfer forms listing their first-second-third choices for building assignment.  These teachers will know their assignment by Spring Break.  Additionally, two middle school teachers are affected by redistricting and will be offered other positions.  Board member, Dr. Freije, congratulated the BSCS transportation department on excellent results scrapping Bus 69 and commended Cardinal Elementary on the recent science night it hosted.  Meeting adjourned.
Building Corporation Lease Financing
Indiana's constitutional limit on a political subdivision's issuance of debt is two percent of the actual value of property within its corporate boundaries.  By statute, an Indiana school corporation cannot issue bonds exceeding two percent of the true tax value of its property.  Alternatives exist to get around these debt limits, one of which includes leases.  This is the most common financing arrangement used in Indiana to finance schools.  Generally, under this structure, the school corporation, as lessee/tenant, enters into a lease agreement with a non-profit corporation formed for that purpose, as lessor/landlord.  The non-profit corporation issues bonds on behalf of the school corporation; the lease typically extends for a term intended to match the debt service repayments on the bonds.  The annual lease payments made by the school corporation from property tax revenue form a stream of revenue and security for the bonds.  The non-profit corporation mentioned here is the Brownsburg 1999 School Building Corporation.  Mr. Clemens served on the building corporation board as a director. – By Jan Ditmire