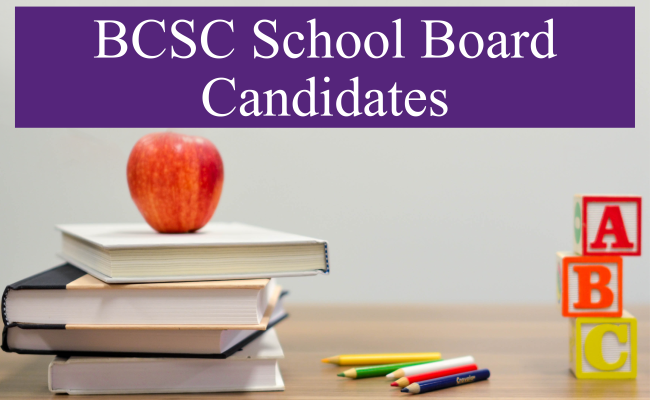 Due to technical issues view this post horizontally from a cell phone, or for better results use a tablet, laptop, or desktop pc.
At A Glance
There are two Brownsburg Community School Corporation school board seats up for election. The BCSC At-Large Seat and the Lincoln Township seat. Three candidates are running for each seat.
At-Large Seat
• Jessica Heffernan (incumbent)
• Douglas Davies
• David Tinkey
Lincoln Township Seat
• Tiffany Dearman (incumbent)
• Katie Dixon
• Joseph MgBoh
The article continues:
The incumbents are each facing two challengers to their respective offices. All candidate's hold differing views across a variety of topics. We've assembled all the information each candidate has made publicly available for reader convenience. Bio's, links to candidates web and Facebook pages, and email addresses follow. Please review each thoroughly to gain a complete picture of each candidate.
At-Large Seat Candidates
Jessica Heffernan – Incumbent
My name is Jessica Heffernan and I'm seeking re-election to serve you on the Brownsburg Community School Board of Trustees. I have lived in Brownsburg since 2006 and have 14-year-old triplet boys that just started high school at BHS. Go Bulldogs! I graduated from Indiana University's Kelley School of Business with a double major in human resources and business management.

It has been my absolute privilege to serve our children, educators, administrators, and community since 2016. Over the past seven years, we have seen significant change, but my primary goal remains consistent, to continue to provide a safe environment where our staff and administrators feel supported while delivering the best educational opportunities for each child enrolled in BCSC. I am passionate about cultivating a love of learning that lasts a lifetime. I also understand the importance of being mindful of the financial impact on all stakeholders affected by each board decision.

Professionally, I have close to 20 years of executive level human resource experience and now serve as the Chief of Staff for Round Room, primarily focusing on overall business strategy. My professional experience has equipped me with the necessary skills and experience needed to be a successful board member.

Douglas Davies
I have decided to run for school board because I have two sons in the school district and have 1 future student as well. I have a long term, personal stake in the future and success of our schools. My education background includes both an MBA and MISM.

Brownsburg schools ranked as the top school system in the state. However, our district's overall proficiency rating averages in the mid-60th percentile. I believe that we can do better.

If chosen to serve, I want to help with creating greater transparency and accountability from the leaders of our school district. I will pursue ways to increase school funding, without referendums, to competitively pay our teachers and staff. Thereby retaining top talent and providing new and greater opportunities for our classrooms.

I do not have the backing of any political group, board, or local committee. I am a local parent that is wanting to be involved for, not only my children's future, but for a future education system that the whole community would continue and increasingly be proud in. I will not stop working for a better classroom!
David Tinkey
Dave worked ten years in public accounting and 31 years with JPMorgan Chase, retiring April 2022. He was married in 1983 at Traders Point Christian Church and has been an active member there since. He and his wife have two adult sons. The family lived in Indianapolis before moving to Brownsburg in 2008.

Dave has been active in public service since 1981 including being a Big Brother, serving on the Alzheimer's Association board, including a term as Chairman, and on Community Fellowship Ministries board, an inner-city Christian ministry. He coached Brownsburg Little League teams while his sons played.

He served Huntington University twelve years on Board of Trustees including as Secretary and leading several committees. He served on Traders Point Christian Schools board for nine years, including as Chairman and Capital Campaign Co-Chair.

Dave served on the Indiana Judicial Nominating Commission during which time the Commission named the Chief Justice and made recommendations to the Governor for a Supreme Court Justice. Dave was named a Sagamore of the Wabash by Governor Pence.

He believes in the family's high duty to educate their children, social philosophy-free public education, making public school a school of conscious choice, board transparency and fiscal integrity.

---
Lincoln Township Candidates
Tiffany Dearman – Incumbent
Hi I'm Tiffany Dearman, and I am asking you to support me again, for Brownsburg School Board. I have had the privilege of serving Lincoln Township, for the past four years and despite the many challenges facing school boards across the country, I would consider it a privilege to serve again.

I am a wife, mother of six and person of faith. My husband and I have graduated four children from Brownsburg Highschool, our daughter graduated just this year. I currently own Real Results Real Estate. As a realtor, I have moved many families to our community. I consider those children part of my family too. I have lived in Brownsburg nearly 20 years and hope to be there for many more. I also enjoy mentoring young adults both personally and professionally, in my spare time. We never stop learning! I believe K-12 Education is first about the students and students are best served through working with parents. My passions are Parent Involvement, Policy Making and Protecting the Future.

This election season, I am asking you to re-elect me to the Brownsburg school board, and to join me in furthering important initiatives to positively impact our students. Education is the future of our nation!

Katie Dixon
I am honored to announce that I have received the support of the Brownsburg Classroom Teachers Association. As a former teacher with a master's degree in education, I know how hard our teachers work to provide all students with a high-quality education in an environment that motivates them to do their best. Most people who have moved to Brownsburg in the last decade will tell you they did so for the excellent schools, agreeing with me that Brownsburg's teachers and staff members are what makes this school system our greatest community resource. Our community needs school board members like me who will fight to ensure that we have highly qualified educators in all our classrooms and that they are competitively compensated, respected, and supported.

The incumbent in this race may state that she respects and support teachers, but her votes and comments while holding this seat for the past four years have not always matched those claims. She voted against a board resolution calling for more state funding for public schools and teachers. She abstained from a vote for the most recent teacher contract that brought BCSC salaries up to more competitive levels. She has spoken out against and voted against policies and personnel that teachers overwhelmingly want in place to ensure they are even better equipped to meet the needs of our increasingly diverse district population. Now, she has chosen to align herself with groups and individuals that consistently criticize public schools and educators.

Our community needs teachers who are passionate about their jobs and cheered for the work they do, and our teachers need school board members who support public schools and educators. I welcome the endorsement of the members of the Brownsburg Classroom Teachers Association and appreciate the opportunity to work with them on ways to recruit and retain excellent teachers for the students and families of Brownsburg Schools.

Joe MgBoh
Joseph MgBoh here running for Brownsburg Community School Board (Lincoln Township) "Passionate About Everything Education"

Am a father, husband, brother and uncle to a great number of folks including 2 fifteen-year-olds currently enrolled in Brownsburg School System. I have a first degree in Finance and a master in Public Administration with dual major in Human Resource Management and Management Information System.

I have schooled within the US and Africa; I do understand and strongly do believe "It does take a Village to raise a child".

I am diplomatic in my approach per everything I do while putting and working towards closing communication gaps at all time and converting every data into information.

As a longtime resident of Hendricks County with over 25 years of corporate America experience. Running for public office is a "Calling" to build upon current school system successes and challenges - that is, Curriculum, Funding and Parent - Teacher Partnership.

Will appreciate your Vote come November 8. Thanks

---
Meet the Candidates Night:
2022 BCSC School Board Election
Hear and see the candidates speak:
The following list of questions were provided to all candidates weeks in advance to the "Meet the Candidates Night" 2022 BCSC School Board Election, held Tuesday September 20th at 6:30pm. The forum was sponsored by the Brownsburg School Parent Support Groups, they are solely responsible for the questions. Many, but not all candidates read from a list of scripted responses. Please watch the video for the questions asked, and the answers provided by each candidate.
POTENTIAL MEET THE CANDIDATE FORUM QUESTIONS
• Are you able to support a board decision that you personally did not vote in favor of? Why or why not?
• How can the school board be more accessible to the community?
• What role does the school board play with ensuring the safety of staff and students?
• What do you think are the major issues facing the school district? How would you address
them?
• What are your thoughts on the current and proposed budget of the school district?
• Would your plan for current and future teacher shortages in the Brownsburg Community School Corporation include TFA educators?
• Why do you feel that you are best prepared to serve on the school board? What qualifications or relevant work experiences do you bring to this role?
• Although this role requires many different skill sets, one of the greatest attributes will be a teamwork mentality as the entirety of the school board works together for the betterment of the school corporation. Please provide an example of when you have had to work in a team setting where there was a conflict and how it was resolved.
• What do you hope to glean from serving in this role? In other words, why are you running for school board?
• It is safe to say that the educational landscape has been and continues to change. Between last school year and this school year, approximately 60 teachers left Brownsburg Community School Corporation. This is the equivalent of an entire elementary school losing every teacher in just 1 year. What is your plan to retain our highly qualified teachers? Knowing there will always be some level of attrition, what is your plan for attracting new teaching talent to our classrooms, aside from our reputation as the top school district in the state?
• Have you received any donations or endorsements from any group or groups? If so, which groups?
• Is there a particular issue that motivates you to serve on the school board? If so, what is that issue?
• What is the role of a public school system in teaching children about cultural diversity, gender differences, discrimination, and oppression?
• What are your thoughts about the adequacy of the character education program the district currently uses?
• What changes should be made on the state & local level regarding public education?
As our community continues to grow socioeconomically and in diversity, the school corporation is learning new ways to become more inclusive and equitable. How do you, as a school board member, plan to support the continuation of these endeavors?
• With the continued growth of the town of Brownsburg, what should our district be doing to address the challenges of increasing enrollment?
---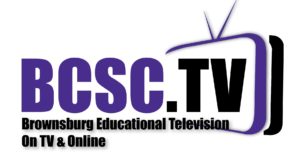 Clink on the link below to view which questions were asked at the "Meet the Candidates Night" 2022 BCSC School Board Election Meeting. The video is approximately 1 hour and 25 minutes in length. https://bcsctv.brownsburg.k12.in.us/CablecastPublicSite/show/378?channel=1
---

The Brownsburg Sentinel strongly urges voters reach out to each candidate to understand their values and perspectives they will bring to office. The forum above limited each candidate to the questions posed, and length of time each was given to answer.
At a minimum please thoroughly review all information provided to gain an informed picture of each candidate.
Better still we suggest voters meet with the candidates. We've had no problems getting timely responses, or scheduling one-on-one's. Voters — please make the effort to completely educate yourself prior to casting your vote.
In order to establish greater credibility with the public this publication reminds ALL supporters and ALL candidates– they must hold themselves to the same levels of precision, accountability and transparency as they wish (or demand) to see in others.
NOTE: All content is accurate as of the time of article creation.
---
Take a minute and register to vote:
You may register online now or check your registration status at: IndianaVoters.in.gov
Registration to vote ends on October 11th, 2022.
The General Election is Tuesday, November 8, 2022
---

---
Content provided by:
The Candidates
Brownsburg School Parent Support Groups
BCSC.TV
The Editor
Books and Apple Background provided by Unsplash Element5 Digital