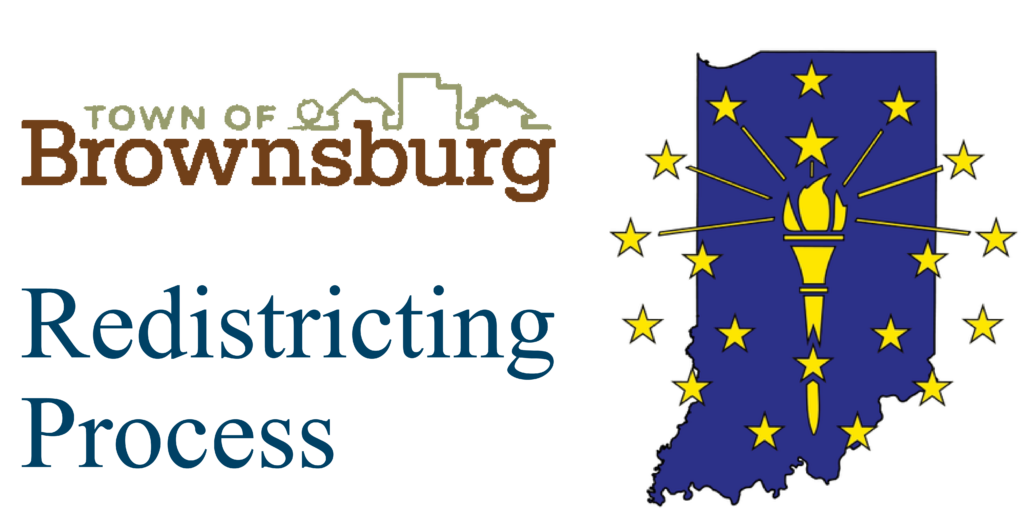 September 14th Brownsburg –
At a Glance:
A redistricting public hearing meeting has been scheduled for September 15th, 7:00pm at Eaton Hall.
The article continues:
September 1st, members of the Brownsburg Town Council held a public meeting to provide an overview of the Town Council Legislative Redistricting Process adopted by the council ( CLICK HERE for the 23 minute video of the Sept 1st meeting ). By law the districts must be redrawn following the most recent census, in this case the 2020 census data. COVID introduced nationwide delays in redistricting compliance.
This process has resumed for states, counties, and municipalities. The law permits 10% variance in population points between wards. The Town Council is perusing greater precision by attempting to maintain 5% population points between wards.
The current 5 wards will attempt to be maintained as similar as possible, naturally with adjustments as required. No new wards will be created as a result of this process. The redistricting is a non-partisan effort.
Why is your participation Important?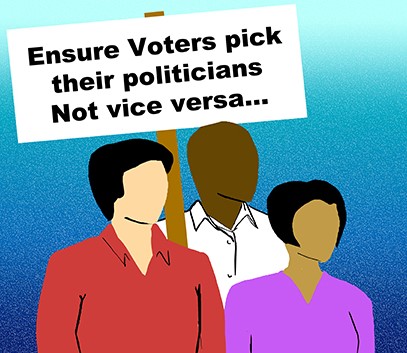 What can you do?
• Learn which ward you live in
• Pay attention and stay informed
• Attend Meetings (see the schedule below)
• Review materials when published via the town's website
• Meet with or contact your Ward Representative if needed
Follow along here:
Town Council Legislative Redistricting Web Page
Follow the Brownsburg Sentinel as we will publish materials upon their release from the town.
---
Who is helping the town through the process?
The Town of Brownsburg has contracted with John Morgan of Applied Research Coordinates, Ltd. to assist the town with the redistricting effort. John a former Indiana resident, has approximately 30 years experience working in 19 states, he specializes in political and demographic analysis and its application to elections and redistricting. He has prior experience working in the state of Indiana. Most recently working on redistricting for the Indiana State Senate. By all appearances he is a well respected non-partisan subject matter expert. The Brownsburg Sentinel has held an introductory meeting with John.
---
Current Brownsburg Town Council Ward Map
This map is also available for download via this link >> CKICK HERE <<

Ward 1 – Ben Lacey Vice President – blacey@brownsburg.org
Ward 2 – Chris Worley – cworley@brownsburg.org
Ward 3 – Brian Jessen – bjessen@brownsburg.org
Ward 4 – Matt Simpson – msimpson@brownsburg.org
Ward 5 – Travis Tschaenn – President – ttschaenn@brownsburg.org
Town Manager – Deb Cook – dcook@brownsburg.org
---
Redistricting Guidelines adopted by the Town Council

The Council adopted this redistricting schedule see below:
Date
Description
August 12, 2022
Redistricting Guidelines available at the office of the Town Manager and on the Redistricting Webpage
September 1, 2022
First Town Hall Meeting with Redistricting Coordinator to discuss & educate public on redistricting process
September 15, 2022
Public Meeting 7:00 pm in Eaton Hall – Last day for member of the public to submit objections or written comments regarding the Redistricting Guidelines to the office of Town Manager
October 20, 2022
Redistricting Plan made available for examination by the public at the office of the Town Manager and on the Redistricting
Webpage
October 27, 2022
Town Council Meeting for presentation of Redistricting Plan and first reading of Ordinance approving Plan
November 10, 2022 (Noon)
Last day for member of the public to submit objections or written comments regarding the Redistricting Plan to the office of Town
Manager
---
Take a minute and register to vote:
You may register online now or check your registration status at: IndianaVoters.in.gov
Registration to vote ends on October 11th, 2022.
The General Election is Tuesday, November 8, 2022
---

---
Content Provided by:
Town of Brownsburg
John Morgan (consultant)
The Editor