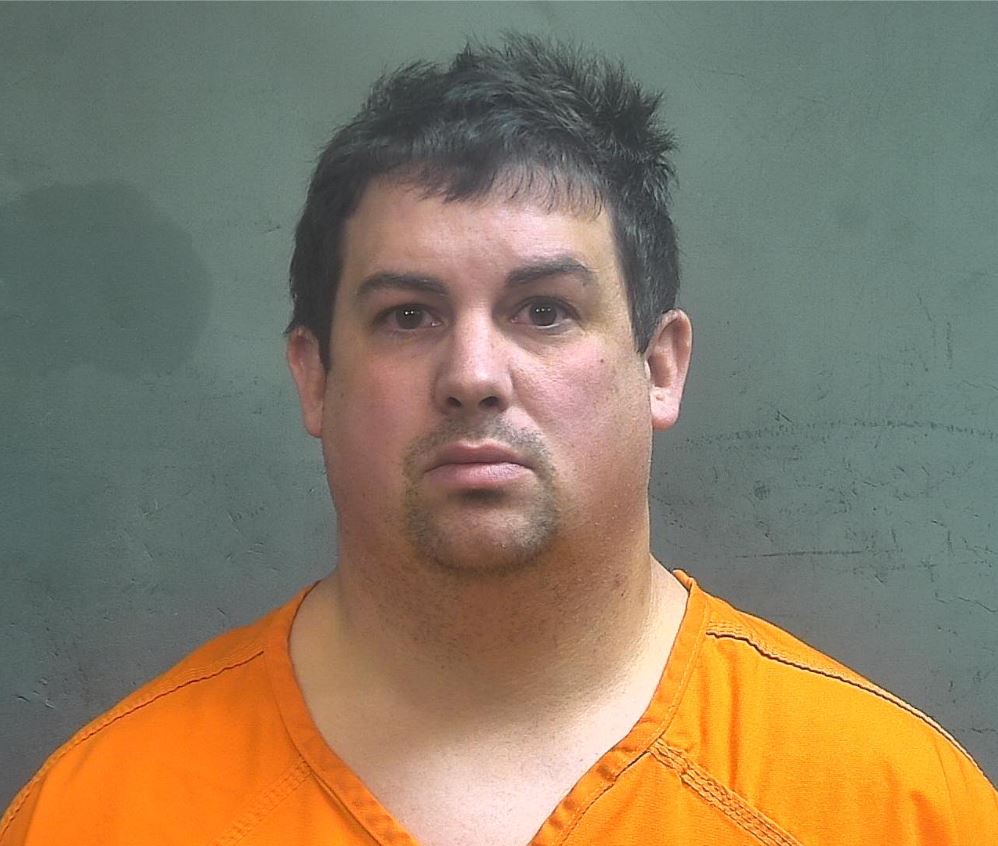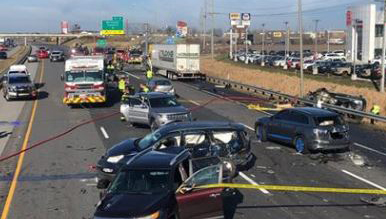 October 5th, 2020
3 reckless homicide charges dismissed against truck driver in Whitestown crash
"Records show semi-truck driver Matthew Small filed a motion to dismiss back in February. On Friday, Oct. 2, the judge granted the motion to dismiss."– WRTV6
From Judge Bruce Petit's Ruling
"The Court would be remiss if it did not acknowledge the horrible tragedy which occurred the morning of January 5, 2020, in Boone County. This Court's heart goes out to the victims and their families for the devastating losses. However, the fact that horrendous result comes from an individual's actions does not alone support the prosecution of criminal charges. The Rule of Law requires that we examine the act itself under set of circumstances to determine criminality. As tragic as this accident was, it was just that, an accident caused by the Defendant's negligence but not criminal conduct."
The State of Indiana and the Indiana Department of Transportation have filed a civil lawsuit against Mr. Small. A court date has not been set in this case.

Original news story follows below:
---

Boone County / Whitestown – 2020 01 05 8:45pm
Boone County Sheriff office announced the arrest of Mathew Lewis Small, 34 of Grandville, MI the driver of the semi. Mr. Small told investigators he looked away to sit his coffee mug down, when he encountered slowing traffic.
The investigation by officials indicated it is likely the semi driven by Mr. Small collided with all eight vehicles as he drove through the slower traffic.
The semi's cab later caught fire and came to a stop on the shoulder, near the Whitestown Parkway / 334 exit. One of the vehicles left the roadway, went over the outside guard rail and landed behind the tractor trailer.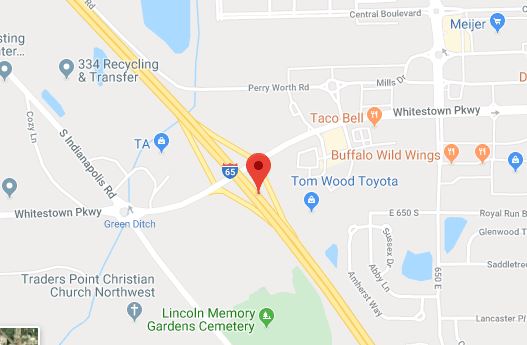 Thirteen patients were transported to St. Vincent's Hospital and one girl was taken to Riley Hospital. All injuries on the 14 patients appear to be non-life threatening.
Authorities reported two people removed from a vehicle pinned against the guard rail; later an infant was discovered in the same car, all three were pronounced dead at the scene.
All fatalities were from the one vehicle and were later identified as Mariah Tomey 21, Kaylee Kirk 19, and Haley Tomey 1.
Sunday evening Mike Nielsen Boone Sheriff released the following statement.
"A sad day for two Boone County families. The loss of two young women and a one-year-old child. Distracted driving or driver inattention is a major cause of many accidents on our public roadways. In this case we believe it was a contributing factor in this fatal crash. The Boone County Sheriff's Office feels strongly that those that cause death on our public roadways, because of driver inattention, should be held accountable. Mr. Mathew Small was charged with 3 counts of Reckless Homicide by the BCSO Criminal Investigations Division and the Boone County Prosecutors Office. Please pay attention to your driving when operating a motor vehicle. Give yourself plenty of room to have a way out, put down your phone or other objects, DO NOT drive distracted or impaired! Keep these families in your thoughts and prayers." – Mike Nielsen Boone Sheriff
Mr. Small faces 3 charges of Reckless Homicide (Level 5 Felonies); he was arrested, booked and lodged in the jail at Boone County.
Assisting Agencies Include:
Boone County Sheriff's Office
Whitestown Metropolitan Police Department
Zionsville Police Department
Lebanon Police Department
Indiana State Police
Zionsville Fire Department
Whitestown Fire Department
Pike Township Fire Department
Boone County EMS
Center Township Fire Department
Perry Township Fire Department
Boone County Coroner's Office
Boone County Prosecutor's Office
---

---
Content WRTV6 via their weblink,
Zionsville Fire Department,
Boone County Sheriff,
and the Brownsburg Sentinel
Updated 2020/10/06 – 12:25pm Court Documents