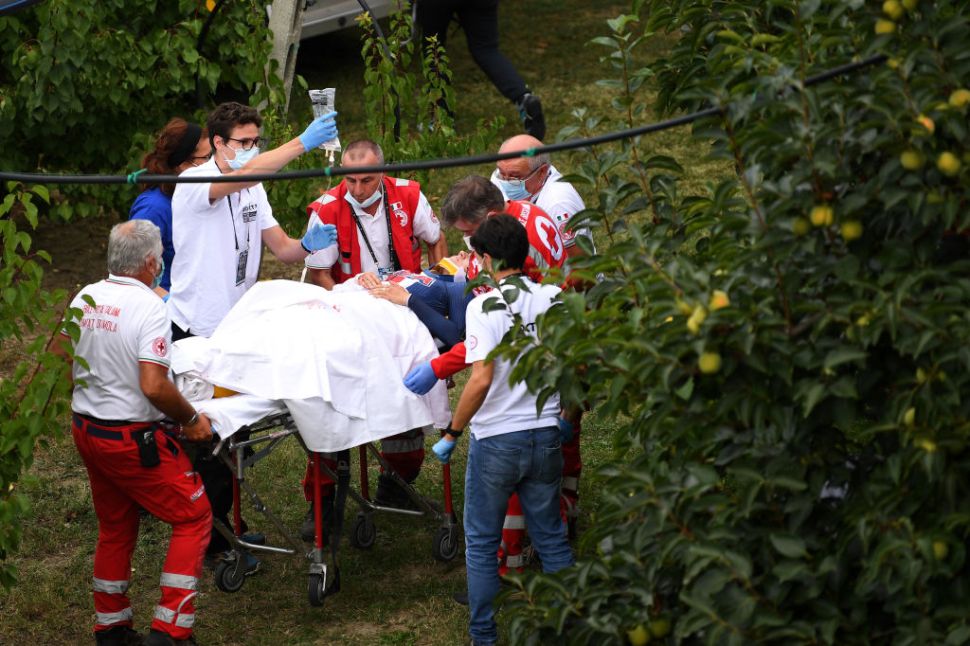 Dygert lost control and tumbled over a guardrail
Chloe Dygert was on her way to winning a second consecutive world title in the individual time trial at the 2020 UCI Road World Championships when she crashed out on a descent on the return to the finish line in Imola, Italy.
Chloe was reportedly alert and conscious when speaking to race officials before being placed on a stretcher and loaded into an ambulance. Multiple outlets are reporting Chloe received a laceration to her left leg during the crash.
(Warning: video may be shocking to some)
Drama in de tijdrit: Chloe Dygert knalt over de vangrail pic.twitter.com/nRg0AdsO1O

— Sporza 🚴 (@sporza_koers) September 24, 2020
Click on this link if the video is unavailable
https://twitter.com/i/status/1309136302474956804
---
UPDATE: September 24, 2020 22:45
USA CYCLING'S OFFICIAL STATEMENT REGARDING DYGERT'S CONDITION AFTER CRASH AT WORLD CHAMPIONSHIPS
Click on the link below for the updated story:
https://usacycling.org/article/usa-cyclings-official-statement-regarding-dygerts-condition-after-crash-at-world-championships
" Dygert was immediately treated by event medics at the site of the crash. She was transported to a hospital in Bologna, Italy where she was treated by their medical team. She is out of surgery, resting comfortably and is expected to make a full recovery. "
" Thank you everyone for the well-wishes and we ask that you please respect the privacy of @chloedygert30 and her family at this time. " – USA CYCLING'S OFFICIAL STATEMENT

---

Original Reports Follow Below:
Indy Star Headline
Chloe Dygert suffers 'horrifying' leg injury in crash at cycling World Championships

Kristin Armstrong: Chloe Dygert's crash is devastating but she will come back stronger
CBS Sports Headline
Olympic cyclist Chloe Dygert involved in scary crash during road UCI World Championships
Chloe Dygert's Website
https://chloedygertowen.com/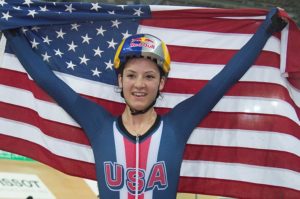 Chloe Dygert's Twitter Account
---

---
Content and rights retained by their respective owners.
Additional Content by the Editor
UPDATE: September 24, 2020 22:45 – USA CYCLING'S OFFICIAL STATEMENT
For more information contact: apalermo@usacycling.org