Brownsburg Little League Announces Cancellations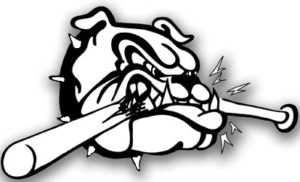 May 11, 2020
Important Information regarding the 2020 BLLB Season
Brownsburg Little League Families:
I hope this email finds all of you well and staying safe. The Brownsburg Little League Board of Directors has reviewed the survey results, spoken at length to local health officials and has thoroughly reviewed the Governor's re-opening plan. Based on all information on hand, the Board has decided that cancelling the 2020 Little League Recreational Season, including our Challenger Program, is the most appropriate and safest thing to do. This cancellation also includes our Challenger League. This was not an easy decision and is certainly disappointing to many, including our Board. We were all hopeful that we could develop a plan moving forward that would allow us to play baseball while keeping the safety of our players, parents, spectators and volunteers as the top priority. While our State is slowly re-opening, it is virtually impossible to create a plan for over 700 kids, hundreds of parents and family members, as well as our coaches and volunteers to maintain proper social distancing guidelines. The risk is just far too great and complex at this time.
Another factor in this decision is timing. Normally our recreational season is coming to a close near the middle of June with All-Stars and District tournaments to follow. The current guidelines released from the State say that recreational sports and tournaments should not begin until Phase 4 (6/14) at the earliest. Coupled with Little League's restarting guidelines which recommend a two week practice period prior to games beginning, it would delay our season well into July and possibly further. We feel that this is just too late of a commitment for most families as we reviewed survey results that we compiled a couple weeks ago.
With that being said, we will continue to monitor information related to this pandemic and look for creative ways to get kids back safely on the baseball fields later this summer in some form or fashion. In addition, we hope that by September things have continued to trend in the right direction and we are able to provide an expanded version of Fall Ball.
We recognize that this decision will end the Little League experience for our 12 year old participants. We cannot express how disappointing this is and feel terrible for these kids, which includes children of many of our own Board Members. Many have participated in Little League since the age of 4/5 and love baseball, and for that our hearts break. It is our tradition to recognize players that have participated in Little League for 8 years with an 8 Year Pin ceremony, we will do that this year as well. The Board will explore ways we can make this recognition a special experience for these kids. As a plan develops we will provide additional details.
Lastly, refunds will be issued in the coming weeks. As you can imagine, refunding the number of registrations we have will be a challenge and we will identify the most efficient way to accomplish this. Players registered in the 5-8 year old age groups will receive a full refund as uniforms have not been ordered. Those in the 9-12 age divisions will receive a $75 refund as these uniforms have been ordered and are complete. We will explore the best way to get these uniforms distributed and communicate when we have a plan in place.
Again, the Little League Board of Directors did not make take this decision lightly and are as deeply disappointed as anyone. We wish everyone a safe and enjoyable summer and look forward to seeing you all back for our Fall Ball Season!
Sincerely,
The Brownsburg Little League Board of Directors
---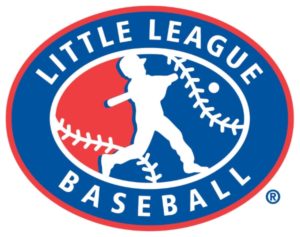 Content via Brownsburg Little League Press Release 2020 05 12 22:00