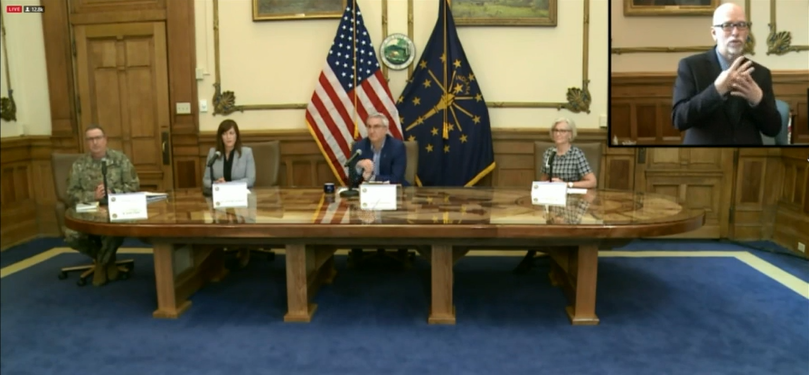 April 5th, 2020 Indiana Governor's Office — Governor Holcomb's team at today's press conference announced a two week extension of his stay-at-home order. The first order was set to expire on April 7th, the new order will run until April 20th.

The executive order directs Hoosiers to say at home unless they are a working in an essential business and/or performing permitted activities. Examples of permitted activities are taking care of others, obtaining necessary supplies, health and safety.
Governor Holcomb also extended Indiana's public health emergency declaration through May 3.

---
This is a developing story and will be updated