Federal and Local Information

The Brownsburg Sentinel Will Update This Page
as New Information Becomes Available

UPDATED 2020/03/11 23:45
---

Coronavirus Disease 2019 (COVID-19) Situation Summary
This is an emerging, rapidly evolving situation and CDC will provide updated information via the above link, as it becomes available, in addition to updated guidance.
Click Here https://www.cdc.gov/coronavirus/2019-ncov/summary.html
---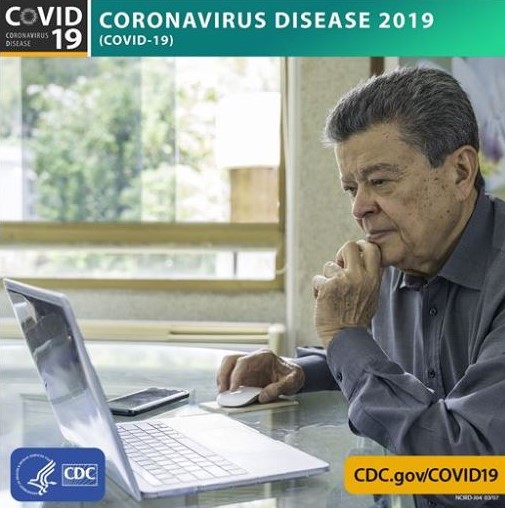 Courtesy CDC — Could you or loved ones be at increased risk of COVID-19? Older adults and people of any age with severe chronic medical conditions like heart, lung, or kidney disease seem to be at higher risk for more serious COVID-19 illness. Learn how to be prepared if COVID-19 starts spreading in your community: https://bit.ly/38ofRQc.
---

How to Avoid and Prevent the Spread of Coronavirus
Updated: March 8, 2020
As your indispensable healthcare partner, Hendricks Regional Health is dedicated to giving you all the regularly updated information you need about the coronavirus outbreak.
Hendricks Regional Health Launches Coronavirus (COVID-19) Hotline
Hendricks Regional Health has launched a dedicated 24/7 hotline, (317) 520-5500, that offers free Coronavirus (COVID-19) phone screenings. The hotline was created to educate our community about Coronavirus and provide guidance on who should and should not be tested. Our goal is to help reduce unnecessary trips to ERs or Urgent Care facilities and decrease the potential for further spread. Healthcare professionals staffing the hotline will recommend the most appropriate next steps for your care. Individuals may also reach out to their provider's office if they have questions or concerns.
We ask that our community members not panic at this time. It is important to remember that coronavirus will infect additional individuals in our community, but that the vast majority of these individuals will have mild symptoms and not require treatment or hospitalization. Hendricks Regional Health is and will continue to work with local and state health organizations to respond to this evolving public health situation.
Click on the link below for additional information regarding:
What is Coronavirus?
Where did it come from and how does it spread?
What are the symptoms?
How can I help prevent it?
https://www.hendricksblog.org/how-to-avoid-and-prevent-the-spread-of-coronavirus/

---

The Brownsburg Sentinel Will Update This Page
as New Information Becomes Available

---
Content Courtesy:
Centers for Disease Control
Hendricks Regional Health
1000 East Main Street Danville, Indiana 46122
Main Phone: (317) 745-4451
Email – assistance@hendricks.org