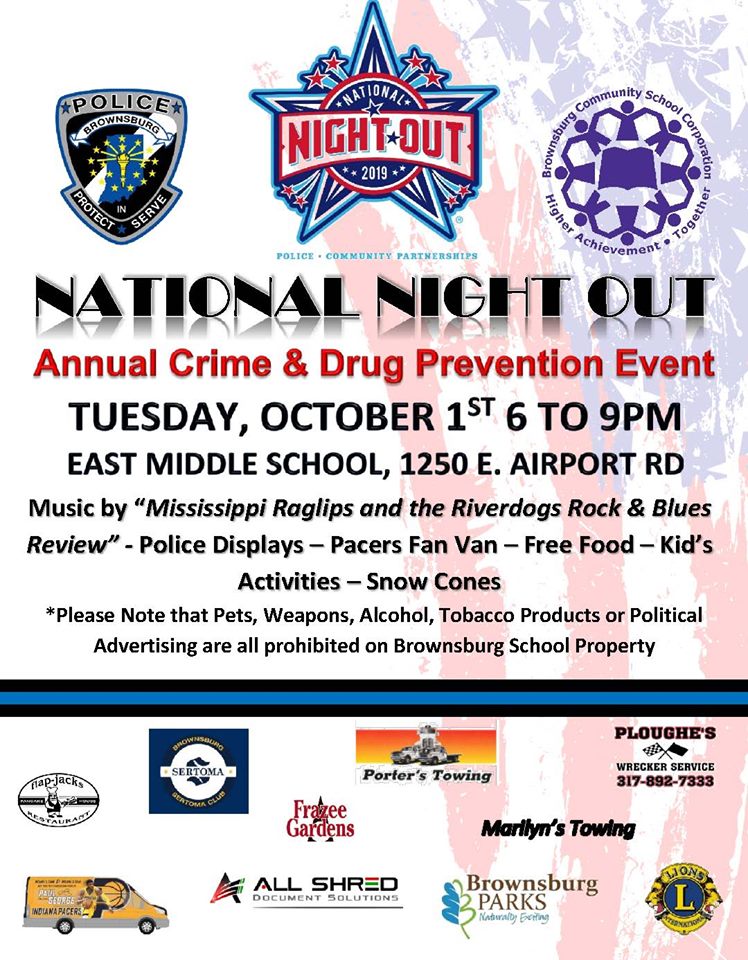 Things to look for Tuesday, October 1st at National Night Out Against Crime
6-9pm at the East Middle School:
> REMEMBER TO – Bring canned goods to donate at the Brownsburg Blessing Box Booth <
* Free Blue Light Bulbs – True Value Hardware
* Kids Free Child ID Kits – The Ostler Group Booth
* Donate blood at the Indiana Bloodmobile
* Free Hot Dogs donated & cooked by Flapjacks
* Free Hamburgers donated & cooked by Sertoma
* Free Snow-cones by Frazee Gardens
* Free Cookies by Lions Club
* Free Water provided by Marilyn's Towing, Porters Towing & Ploughe's Towing
* Free Ice cream – Hendricks County Prosecutor's Office
* Free Snacks – North Salem State Bank
They will have over 45 booths loaded with information and activities for the kids. Come listen to the "Mississippi Raglips and Riverdogs Rock & Blues Review".
WHERE
Brownsburg East Middle School
1250 Airport Rd
Brownsburg, IN 46112
WHEN
Tuesday October 1st, 2019
6:00pm to 9:00pm
REMINDER — Pets, Weapons, Alcohol, Tobacco Products, or Political Advertising are all prohibited on Brownsburg School Property
NOTE: The event will be held outside at Brownsburg East Middle School. If there is inclement weather the event will be moved inside the school.
---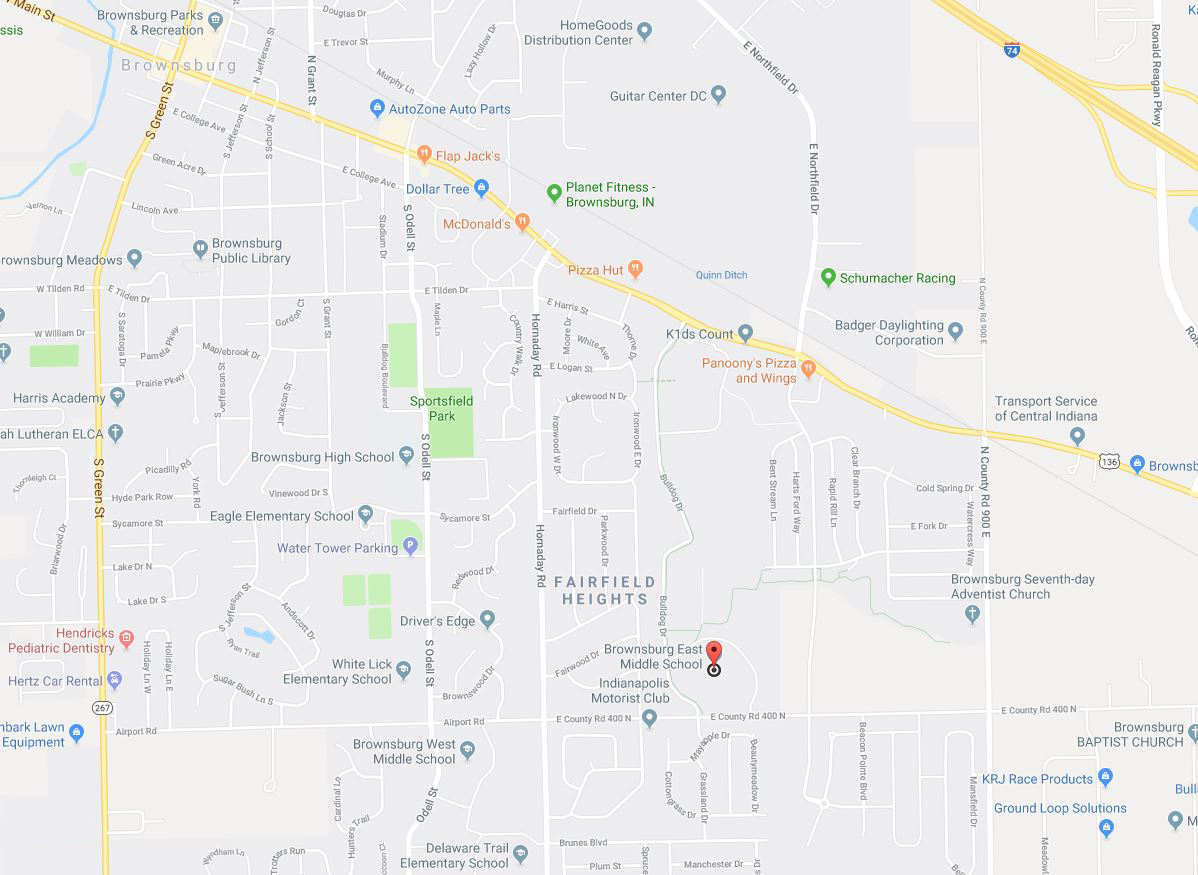 ---
About the Brownsburg Police Department
Brownsburg Police Department has served the Brownsburg area since 1912. The mission of the Brownsburg Police Department is to serve our community in a manner that epitomizes those ideals woven into the fabric of the Constitution of the United States and the spirit of citizens of the Brownsburg community.
For Additional Information Click >HERE<
---
Thank you to all the event Sponsors and Volunteers!
Content by The Brownsburg Police Department and The Editor