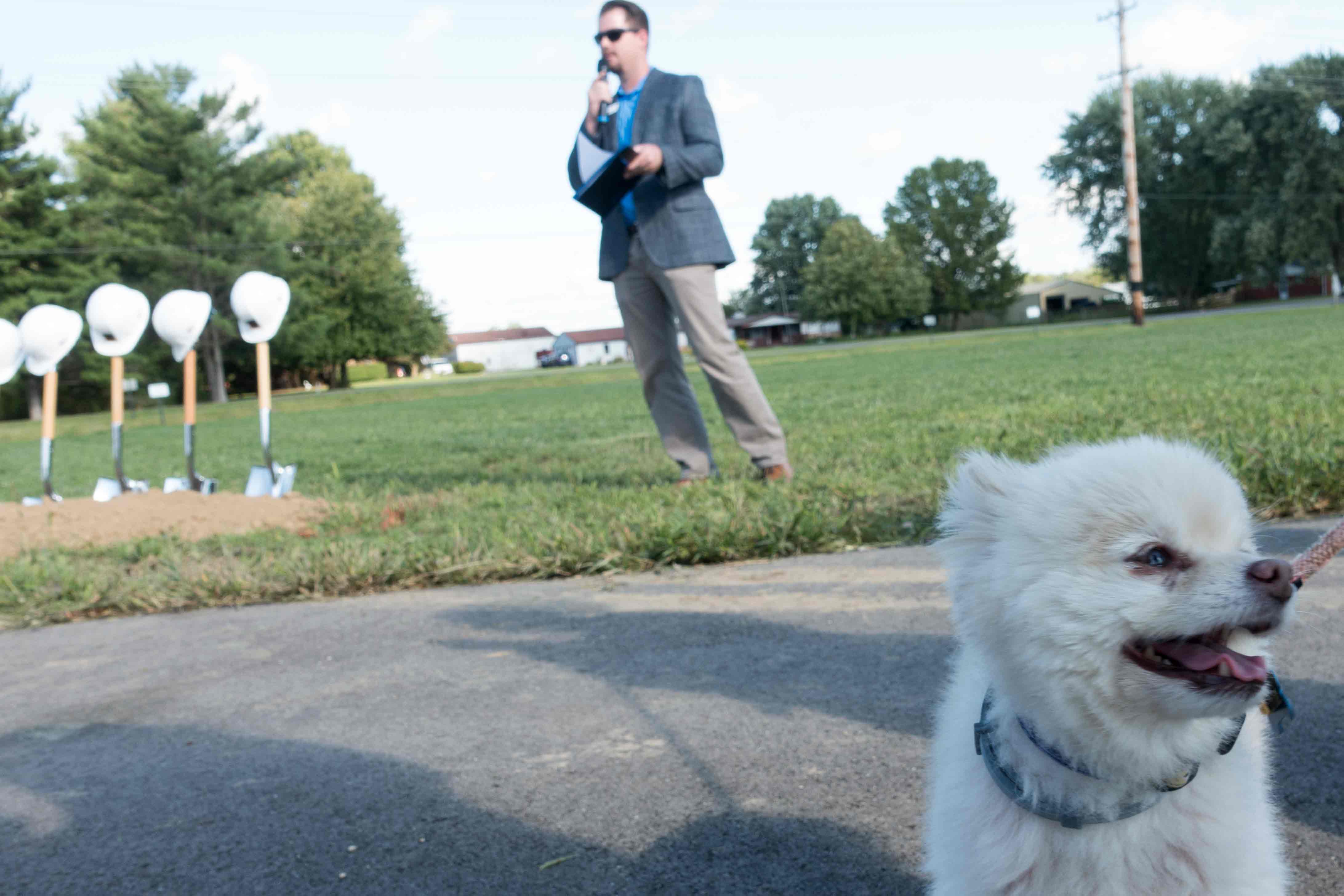 Officials representing the Town of Brownsburg and Brownsburg Parks gathered at Cardinal Park on Tuesday, Aug. 27 at 5:30p.m. for a ground breaking ceremony to mark the beginning of Phase 2 construction which includes Brownsburg's first public dog park.
The new 2-acre dog park, located at 3432 N. County Rd. 8oo E., will feature separate large dog and small dog areas, natural play features for dogs, shade sails, a wash station and more. In addition, a year-round restroom facility will be built.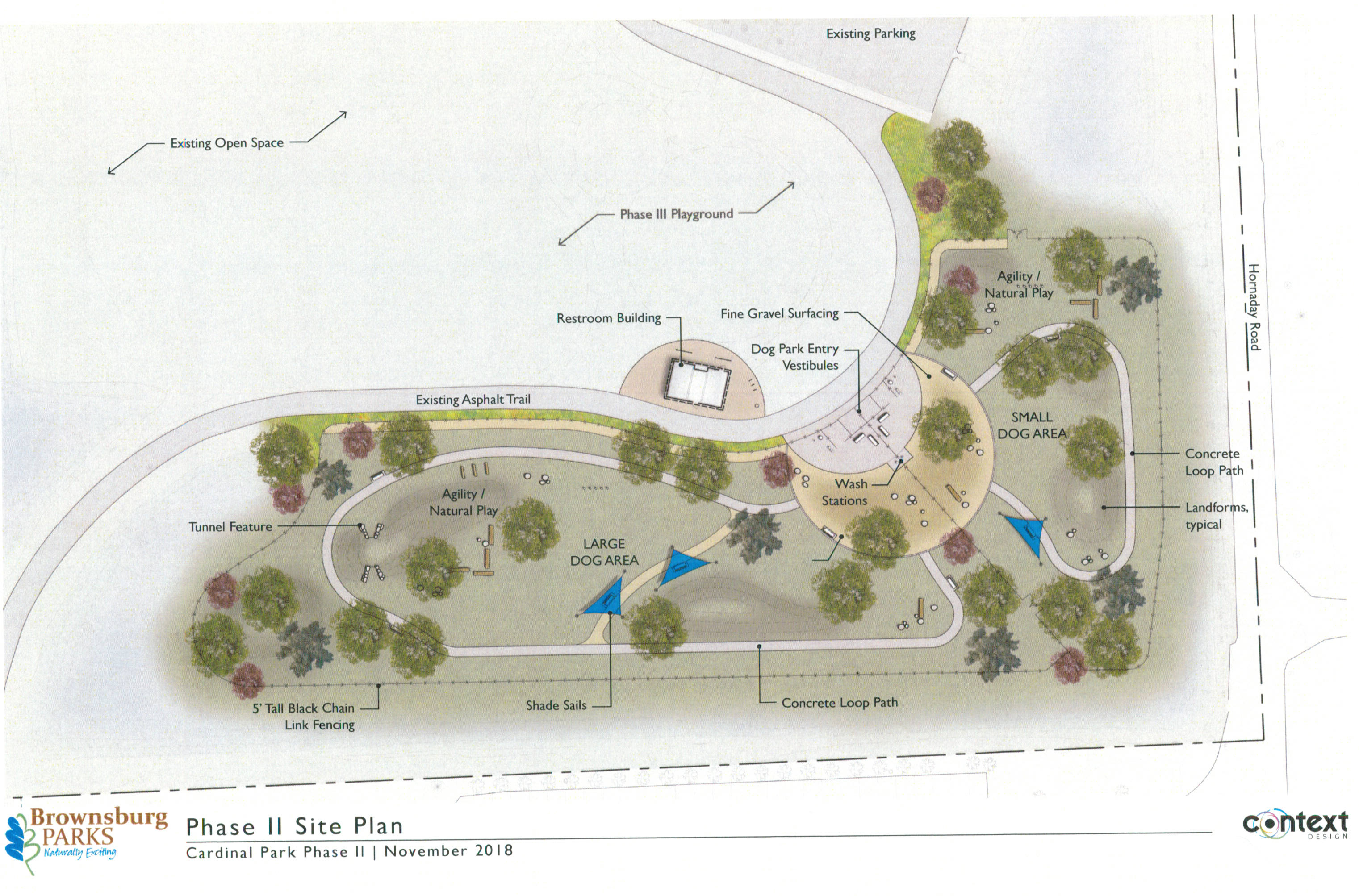 "We are excited to provide this long-awaited amenity to the community," said Brownsburg Parks Director Travis Tranbarger. "Offleash dog areas can provide many social and physical benefits to not only the dogs but also their owners."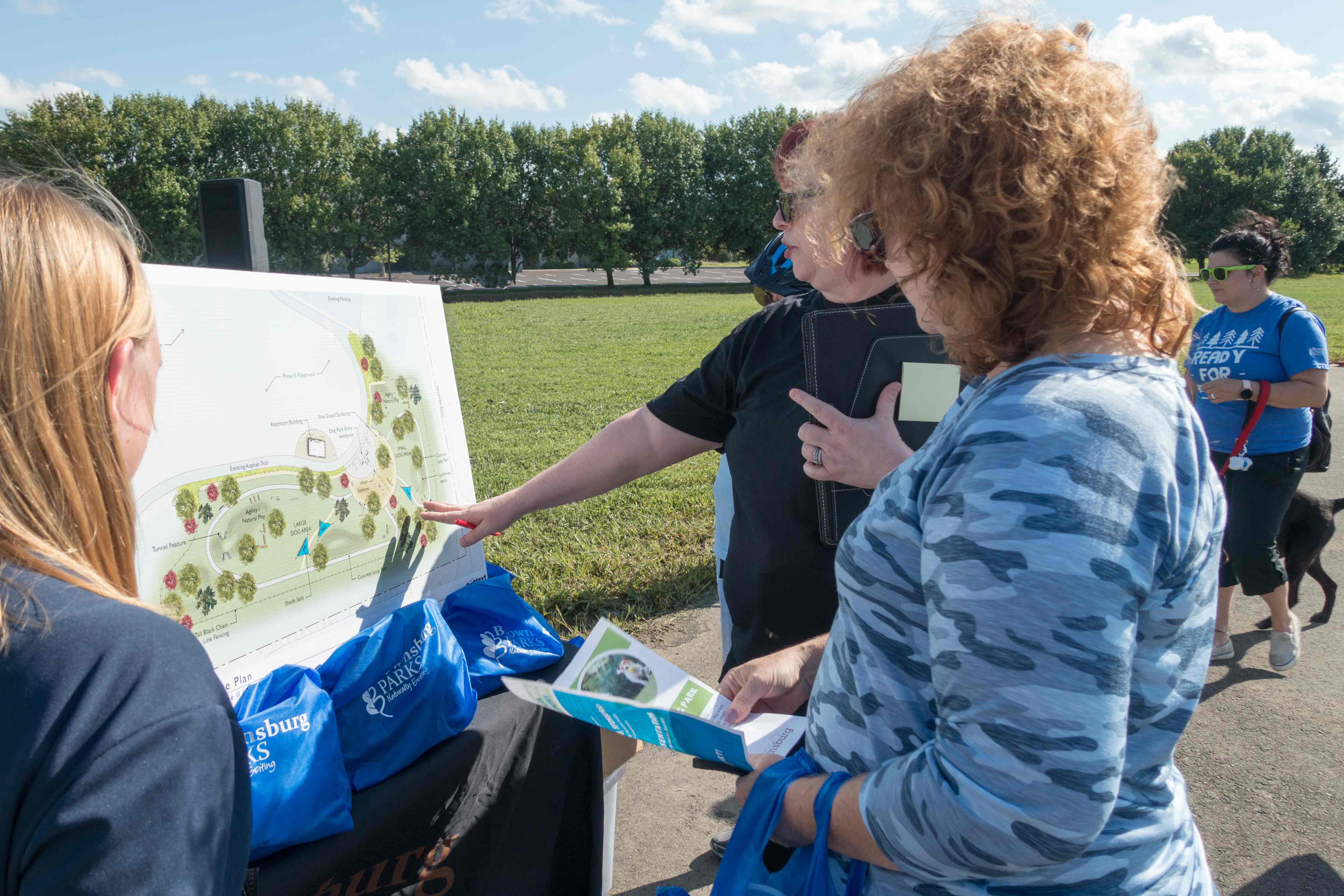 The dog park construction is scheduled to start in the next few weeks, suspend during the hard winter months, then resume as early as possible in 2020 and is expected to be open to the public in spring 2020.
Planning for phase 3 is underway and will include a fully inclusive playground and a shelter.
Join the Dog Park Friends Group! Friends Group members are volunteers that help manage the dog park. This includes making recommendations for the improvement and maintenance to park staff. There are no financial obligations. Contact Mary Louise Bewley if interested, her contact information follows.
---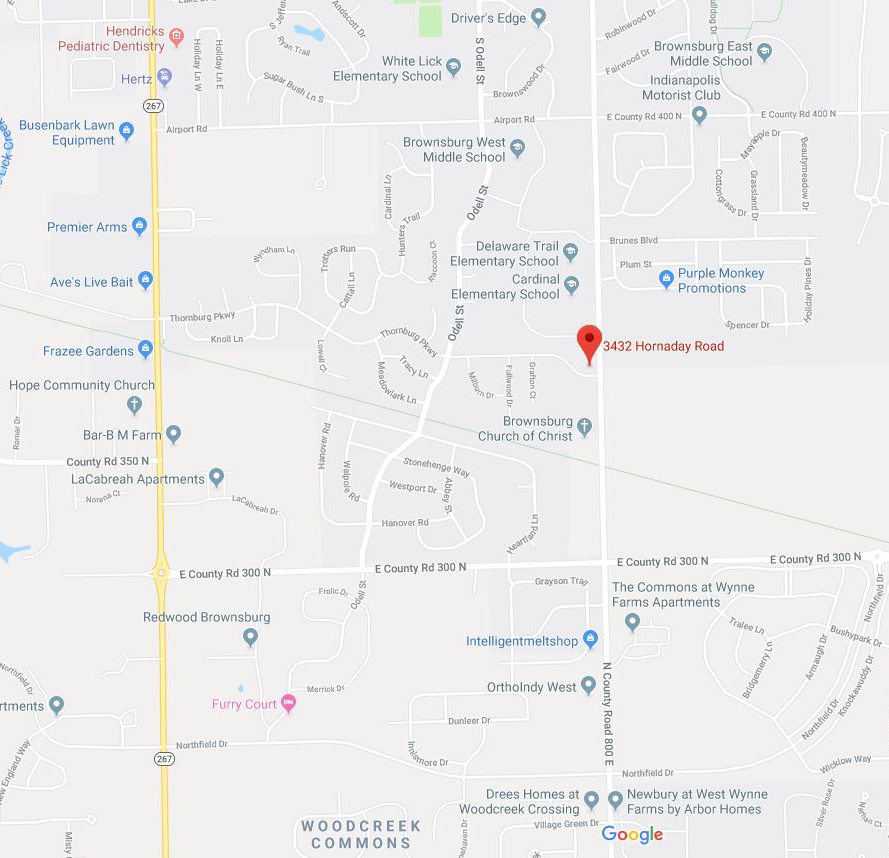 ---
For more information, contact:
Mary Louise Bewley, Brownsburg Parks
mlbewley@brownsburgparks.com
317-858-4172 ext. 1194
Content via Brownsburg Parks and The Editor