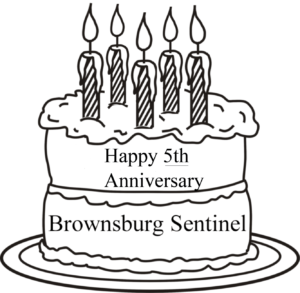 April 2019 marks the 5th anniversary of this publication.
Despite the slow progress made to date, actions of our public servants show there will always be work to be done.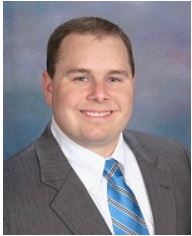 Only 7 meetings into his first term Councilman Travis Tschaenn announces at a convenient opportunity he's not had a chance to review just one of the many items contained within the meeting packet, and therefore that item under consideration should be tabled. The public found it odd, only one item eluded Mr. Tschaenn's attention that night, many question if he should have recused himself from all items under consideration March 14th, 2019.
What was the issue? In 2011, the Town of Brownsburg started titling equipment solely in their name instead of the Brownsburg Fire Territory or all three entities (Brown Township, Lincoln Township and Brownsburg). The ordinance under discussion would have all future BFT equipment purchases titled with the names of all three participating members Brown Township, Lincoln Township, and the Town of Brownsburg. Many members of the public believed this to be a rice paper thin political maneuver, to table an ordinance until conditions more favorable to the Town of Brownsburg presented themselves. The problem here is the town is one of three separate but equal bodies governing the Brownsburg Fire Territory.
---
Video Interview Response Status as of May 2nd, 2019
Ward 2 – Jeff Gracey No acknowledgement of emails / Avoided Sentinel Staff at public events
Ward 2 – Chris Worley Declined Interview
Ward 3 – Brian Jessen No acknowledgement of emails / invitation
Ward 4 – Matt Bowles Accepted email invitation. CLICK HERE for interview
Ward 4 – Matt Simpson No acknowledgement of emails / Avoided Sentinel Staff at public events
While not surprising, I am disheartened 3 of the 5 candidates running for office chose to ignore this publication's offer for a four question video interview. Of the remaining 2 candidates, 1 candidate declined my offer and as of this printing April 29th, 2019 Matt Bowles is the only candidate to accept this publication's offer. The other 3 candidates failed to acknowledge receipt of the offer; many outright avoided any contact with me while attending multiple public events where the candidate and I were both in attendance. I find it difficult to rationalize the actions of those who claim to advocate transparency if elected to public service, yet fail to extend it while running for office. This publication is not endorsing any candidate. However, to hear Matt Bowles answer to the Sentinel's questions, please see www.brownsburgsentinel.com for details in his own words regarding his platform. — The Editor